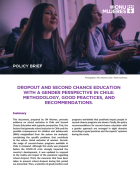 Second Chance programs and schools consider different levels of approach, since it is understood that, although the ideal is that no student leaves school before graduating, for those who are outside the system, it is necessary to offer options that allow them to reintegrate and have equal opportunities.
Cash Transfer Programmes (CTP), widespread in Latin America and the Caribbean as a mechanism of social protection to alleviate social and economic difficulties of those living in poverty. CTP has been identified as one of the fastest mechanisms in the face of the COVID-19 crisis.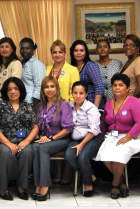 Candidates belonging to the nine registered political parties in the general elections of 2013, women of different ages, names and a single nationality, joined by political adventure and the desire to position itself in the public space that until half a century ago was closed to Honduran women were part of the Academy of candidates.