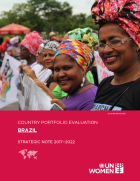 The Country Portfolio Evaluation of UN Women Brazil provides a systematic assessment of the organization's normative, coordination and programmatic contribution to development results related to gender equality and women's empowerment at the country level over the 2017-2022 period.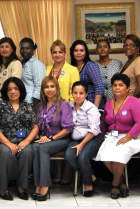 Candidates belonging to the nine registered political parties in the general elections of 2013, women of different ages, names and a single nationality, joined by political adventure and the desire to position itself in the public space that until half a century ago was closed to Honduran women were part of the Academy of candidates.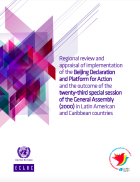 This report also indicates the main advances of the past 20 years based on the information provided by the region's countries on implementation of the Beijing Declaration and Platform for Action, in response to the recommendations made in the final document of the XXIII special session of the General Assembly (2000) for the regional and global reviews that would take place in 2015, on the twentieth anniversary of the Beijing Conference (Beijing+20). The report has also taken into consideration reports from ECLAC, 2014, the Caribbean Development Bank, and CARICOM.