International Day of the Girl Child
Fast facts | Stories | Social media
On International Day of the Girl Child (11 October), themed "With Her: A Skilled Girl Force", join UN Women as we stand with girls everywhere as they inspire, innovate and take charge of their own future.
The 1.1 billion girls of today's world are challenging the status quo. They're redefining girlhood, and they're doing so against the odds.
Across the world, girls face adversities that hinder their education, training and entry into the workforce.They have less access to information, communication technology and resources, such as the internet where the global gender gap is growing.
A quarter of young people, most of them girls, are neither employed nor getting an education or training.
This year alone, 12 million girls under 18 will be married, and 21 million girls aged 15 to 19 years will become pregnant in developing regions.
And yet, they persist, they succeed. They are innovating technology to solve global challenges, they are standing up for the environment, they are raising their voices against violence and they are preparing to run for office.
Fast facts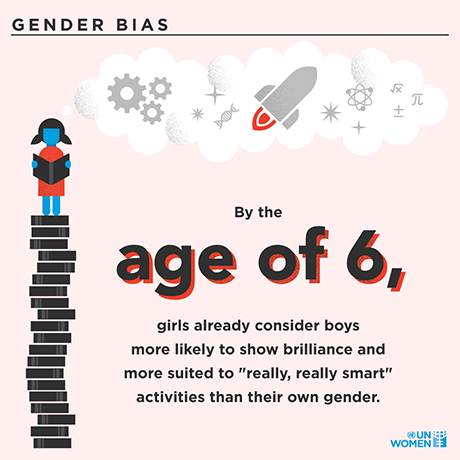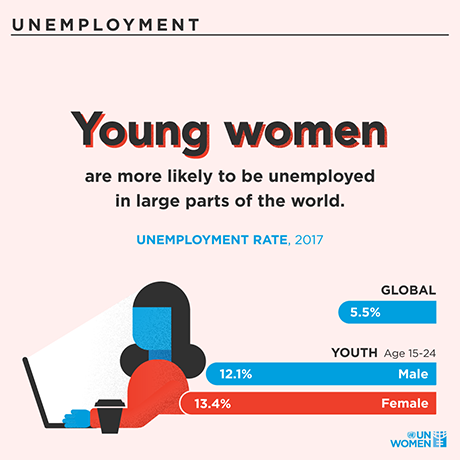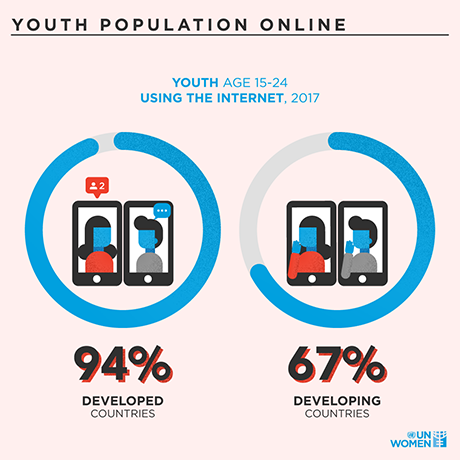 Top stories
Video
African girls can code initiative first coding camp in Addis Ababa
The African Union Commission (AUC), UN Women Ethiopia, and the International Telecommunication Union (ITU) launched the African Girls Can CODE Initiative (AGCCI). The project is designed to expose and equip young girls with digital literacy, coding and personal development skills. The four-year programme will train young girls to become programmers, creators and designers, placing them on track to take up educations and careers in ICT and coding.
Social media
Let's invest in the education and skillsets of girls to set them on a path to achieve their greatest potential in their future jobs.
Join the conversation using #dayofthegirl #GenUnlimited (English); #díadelaniña (Spanish); #journéedelafille (French)
A social media package with graphics and suggested messages in multiple languages is available here
Follow us:
@un_women, @onumujeres, @onufemmes, @phumzileunwomen, @UNWomen4Youth on Twitter
UN Women, ONU Mujeres, ONU Femmes, on Facebook
unwomen on Snapchat
UN Women on Google+
UN Women on Instagram
UN Women on Pinterest
UN Women on LinkedIn
See our In Focus pages for International Day of the Girl Child in the past: 2017, 2016, 2015, 2014, 2013, 2012