Governance and National Planning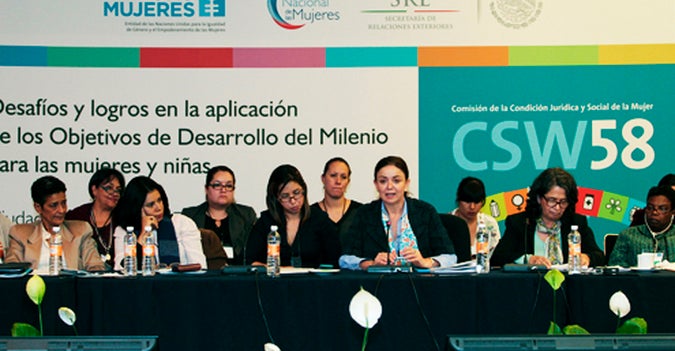 National plans, policies, institutions and budgets are where governments begin to translate commitments to women into practical progress towards gender equality. Too often, however, they overlook measures to ensure that public services respond to women's needs and priorities.
Viewing these dimensions of governance through a gender equality lens means putting aside the conventional assumption that they are gender-neutral. It entails comprehensively assessing gender gaps and identifying actions to close them. Changes to promote gender equality need to be backed by adequate funds, and systematically monitored for progress in reducing gender discrimination.
Our solutions
UN Women works across aspects of governance that can most readily accelerate progress towards gender equality. We help bridge disconnects between national development strategies and gender equality plans. To reform public institutions, we support steps such as cultivating the capacities of public officials to integrate gender equality measures in plans and budgets, and select performance indicators for oversight.
We advocate transparent and adequate public financing for gender equality, including through the adoption of gender-responsive budgets that channel adequate resources to both women and men. Engagement with gender equality advocates helps strengthen their skills to influence public decision-making and hold governments accountable. At the UN General Assembly, the UN Commission on the Status of Women and elsewhere, we play central roles in supporting a stronger normative framework for financing for gender equality, and strengthened public sector capacity and accountability.
Our broad range of partners includes finance, planning and sector ministries, local governments, parliamentarians, national women's machineries, civil society groups and academic organizations. We also reach out to aid providers to help orient their policies and coordination mechanisms towards achieving gender equality.