Businesses and Foundations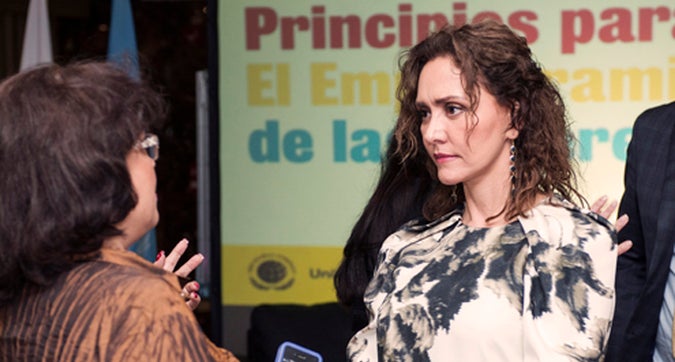 UN Women offers businesses and foundations a unique opportunity to align with the world's leading organization dedicated to achieving gender equality and the empowerment of women. We are strongly committed to working with the private sector on common agendas leveraging collective strengths. Our multi-faceted partnerships are integrated into public affairs, philanthropic, marketing and communications strategies.
Currently, UN Women engages closely with multinational partners such as The Coca-Cola Company and the International Olympic Committee. We help them strengthen and increase the visibility of their positive contribution to the world's communities, and advance corporate social responsibility and business objectives.
Ways to partner with UN Women
Our Private Sector Relations team assists businesses and foundations in identifying the best partnership structures to achieve corporate goals that align with UN Women's objectives. Partnerships cover a range of activities, including:
Strategic philanthropy: investing in multi-year grants and contributions that back UN Women's core programmes, or regional and national programmes;
Cause-related programmes that raise funds, help build brand awareness and enhance consumer engagement;
Involvement of employees through giving and matching gift programmes, skilled volunteering and increased scope for staff development;
Events and sponsorship;
Promotion of corporate responsibility through the Women's Empowerment Principles; and
Sharing of expertise and provision of in-kind support, such as technical knowledge and communications channels.
To discuss how your organization can partner with UN Women, please contact us at privatesectorteam@unwomen.org.