Regional Director
Maria-Noel Vaeza, Regional Director of UN Women for the Americas and the Caribbean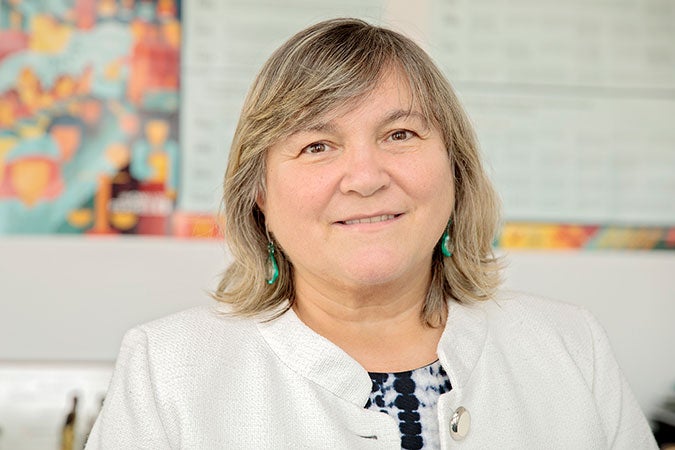 Maria-Noel Vaeza assumed functions as Regional Director for the Americas and the Caribbean in July 2019. Ms. Vaeza previously worked as Director of the Program Division at the UN Women Headquarters in New York. Ms. Vaeza joined UN Women from the UNOPS Headquarters in Copenhagen, where she served as Director for Global Portfolio Services Office and Partnerships Practice Group and was responsible for the operational results of UNOPS global portfolios and for the establishment of UNOPS strategic partnerships.

Ms. Vaeza previously served as the Regional Director of UNOPS for Latin America and the Caribbean, responsible for a regional portfolio of 270 projects in 22 countries with a total budget of $ 2.4 billion for the 2007-2013 period and an annual average delivery of nearly $ 400 million. She spent 8 years at UNDP, where she held various posts including Senior Advisor, Deputy Resident Representative in Paraguay, and Senior Manager for the Recovery, Reconciliation and Reform Programme.

Prior to joining the UN, Ms. Vaeza held multiple positions in Uruguay's Ministry of Foreign Affairs, including as Political Counselor at Uruguay's Embassy to the US and as Delegate of Uruguay to the UN General Assembly. She was also the alternate Representative of Uruguay to the World Bank Board of Directors.

Ms. Vaeza is a national of Uruguay. She holds a Doctorate in Law and Social Science from the University of the Republic of Uruguay and a Master's Degree in International Public Policy from Johns Hopkins University, Washington DC.