Pushing forward: Dismantling anti-LGBTIQ+ discrimination in Argentina
Fernanda Rotondo is an Argentinian feminist, LGBTIQ+ and human rights activist, and writer and photographer. She is also the Gender and Human Rights Coordinator for the organization ANDHES (Lawyers in Human Rights and Social Studies in the Argentinean Northeast). In the face of inconsistent national policies and protections, Fernanda is fighting to advance the human rights of Argentinians across the country and to ensure a violence free future for all.
Date: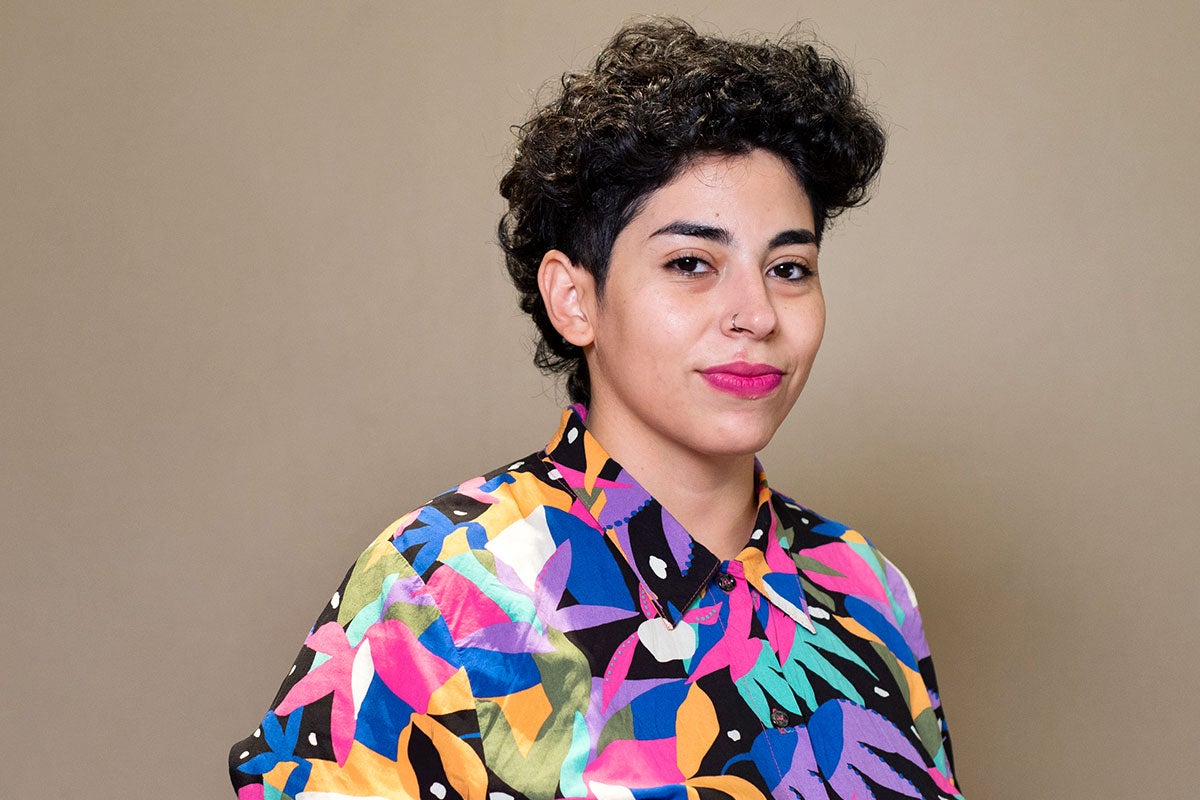 Unequal protections 
Though the country's recent human rights advances have been "enormous", Fernanda says, not all Argentinians are able to enjoy them equally.
Each of the country's 23 provinces has its own constitution and laws, leaving room for significant disparities in policy and service provision. "Many provinces do not incorporate legislation to eliminate inequalities and gender-based violence," Fernanda explains. Even in provinces where protective policies and services do exist, they remain inaccessible to many.
Public policies on gender-based violence are not comprehensive, and "existing policies lack intersectional and intercultural perspectives", says Fernada. Such gaps leave those facing intersecting forms of discrimination—such as LGBTIQ+, indigenous and migrant women—at compounded risk of rights violations and violence.
"Trans women, in particular, continue to be the target of corrective violence [and] transfemicide […] due to the hatred of their gender identities and expressions," Fernanda emphasizes. "They also live in contexts of structural violence where their access to work, education and housing is affected and where they also suffer […] criminalization and police persecution."
Recent global events have only exacerbated threats to marginalized communities. In the wake of the pandemic and amidst the ongoing economic crisis, "conservative sectors […] have advanced reactionarily in Latin America, imposing setbacks regarding the rights of women and girls and LGBTIQ+ communities, and installing hateful discourses," says Fernanda.
Driving transformation
Fernanda's activism was catalysed by her own coming out, which heightened her awareness of "the discrimination and exclusion from school and family that lesbians suffer when we […] develop a political identity and gain visibility."
Joining ANDHES, a human rights organization that operates in Argentina's Tucumán and Jujuy provinces, Fernanda now works to advance intersectional and dissident feminist policies and protections for women and LGBTIQ+ individuals. "Our work focuses on the obstacles cis, lesbian and trans women face in their access to justice," Fernanda says.
The group trains community legal counselors, working to drive social transformation by "democratizing [access to] technical legal tools". Central to their work, Fernanda stresses, is an "intersectional perspective that makes visible […] the agendas and demands of indigenous and migrant movements". 
Organizations like ANDHES are crucial to driving policy change, and Fernanda emphasizes the responsibility of states to create and expand spaces for civil society participation. She also notes the importance of making resources accessible to these organizations, which are "are often unable to access certain funding sources due to their high administrative demands and lack of flexibility in their requirements."
There's a role for individuals, too: "get involved at the political and community level [by cultivating] empathy," Fernanda says. "We must unite with others and each other."
Blazing ahead
A world free of gender-based violence, Fernanda says, is what generations of feminists and LGBTIQ+ activists before us have been fighting for—and we owe it both to them and to ourselves to finish what they started. "The feminist ancestors undoubtedly blazed a path for us that we need to pursue," she says.