In Focus: International Day of the World's Indigenous Peoples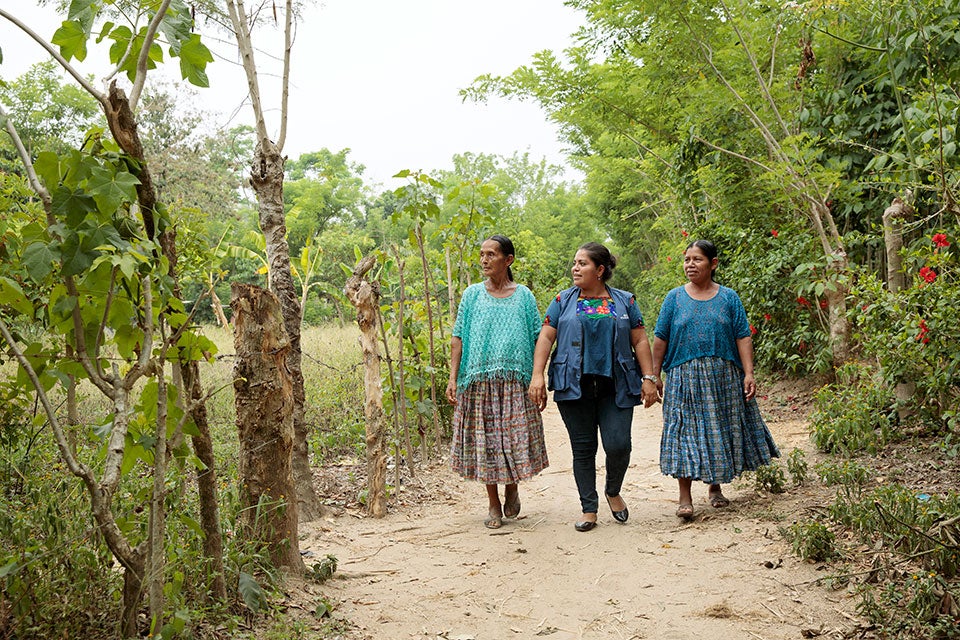 Top stories | Photos | Video | Graphics | Social media
On International Day of the World's Indigenous Peoples, UN Women stands with indigenous women and girls in their call to revive, preserve and sustain their languages, and to speak with voices that are loud, strong and clearly heard in the many spheres that they inhabit. Read more►
On 9 August, UN Women joins indigenous peoples around the world to commemorate the International Day of the World's Indigenous Peoples. This year, the day focuses on the theme "Indigenous Languages", and calls to revitalize, preserve, and promote indigenous languages around the world.
The 370 million indigenous people living across 90 countries are the custodians of the majority of the world's estimated 7,000 languages. Every two weeks, an indigenous language disappears, risking the loss of indigenous cultures and knowledge.
For indigenous women and girls, the inability to express themselves in the language of their choice and culture renders them even more invisible in public life. It restricts access to participation, justice, and critical services like education and health care.
Indigenous women play important roles in their communities and beyond, and UN Women stands with them every day as they strive for rights, protection and their rightful seat at any table where decisions impacting their lives are being made.
Top stories
In Photos: Indigenous women's rights and activism
UN Women spotlights the voices and activism of indigenous women from around the world, as they tackle the challenges of climate change, poverty, gender-based violence, armed conflicts and more.
Video: Empower indigenous women, strengthen communities
Indigenous women are custodians of their communities' traditions and natural resources, but they are also among the world's most vulnerable and marginalized peoples. On International Day of Indigenous Peoples, learn more about the challenges indigenous women face, and how they play key roles in their communities and contribute to peace building and sustainable environmental practices.
Graphics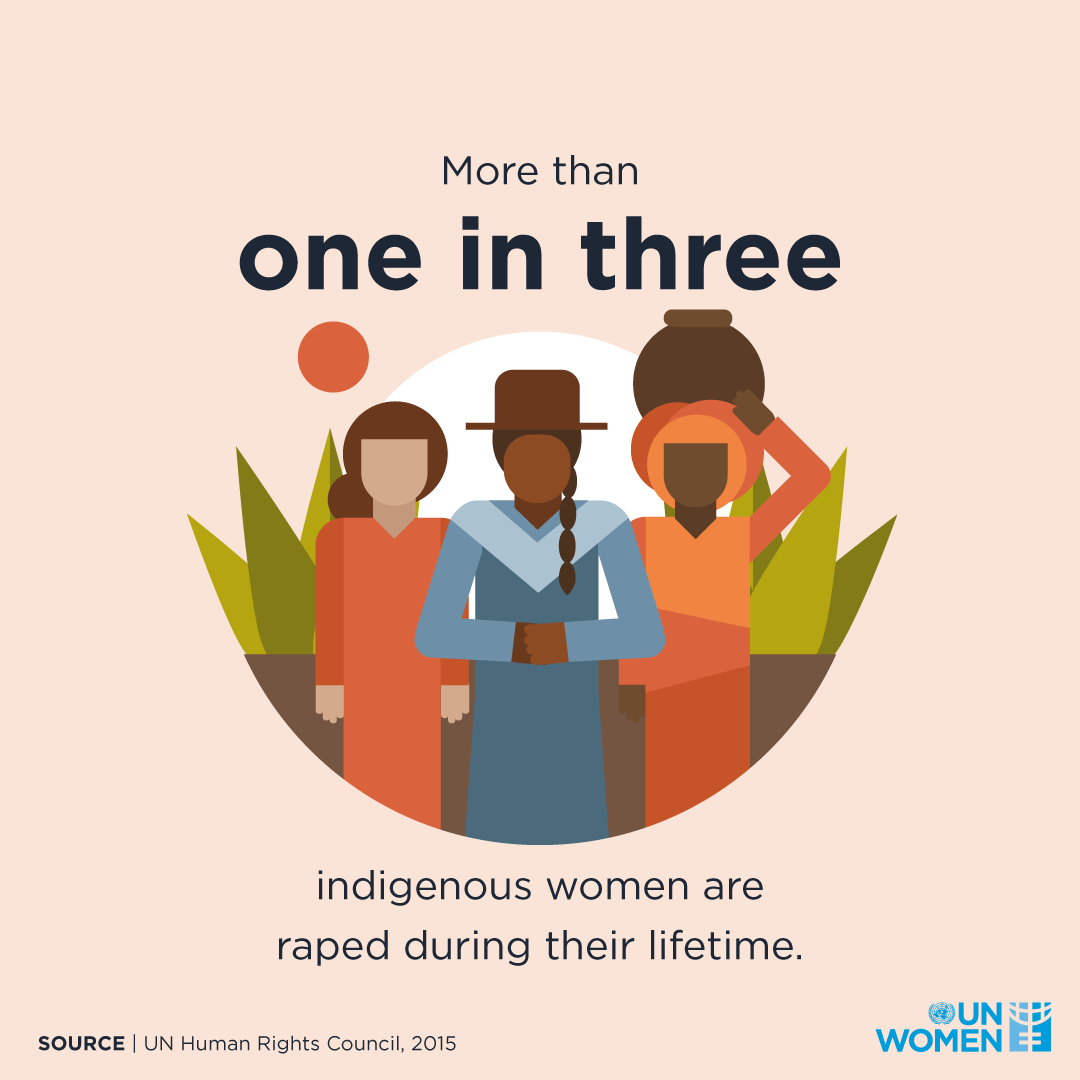 Social media
Stand up for rights, cultures, and livelihoods of the world's indigenous peoples.
Join the conversation using #WeAreIndigenous (English) and #SomosIndígenas (Spanish).
A social media package with graphics and suggested messages in multiple languages can be found here.
Tweet #WeAreIndigenous
Follow us
@UN_Women, @ONUMujeres, @ONUFemmes, @SayNO_Unite, @phumzileunwomen on Twitter
UN Women, ONU Mujeres, ONU Femmes, Say NO - UNiTE on Facebook
UN Women and Say NO – UNiTE on Instagram
unwomen on Snapchat
UN Women on LinkedIn