In Focus: International Day of Women and Girls in Science
Top stories | Video | Social media
The world needs science, and science needs women and girls.
Joint message from Phumzile Mlambo-Ngcuka, Executive Director of UN Women, and Audrey Azoulay, Director-General of UNESCO
In a joint statement for the International Day of Women and Girls in Science, UN Women Executive Director Phumzile Mlambo-Ngcuka and UNESCO Director-General Audrey Azoulay emphasize the importance of making science more open, diverse and efficient.
Women have led ground-breaking research into public health, vaccines, treatments and innovative technology, and been on the front lines of COVID-19 response as scientists, health care workers and more.
Yet, the gender gap in science and technology holds women back. According to UNESCO's forthcoming Science Report, only 33 per cent of researchers are women, despite the fact that they represent 45 and 55 per cent of students at the Bachelor's and Master's levels of study respectively, and 44 per cent of those enrolled in PhD programmes. While 70 per cent of health and social care workers are women, they are paid 11 per cent less than their male counterparts.
The COVID-19 pandemic is poised to widen the existing gender disparities, especially for women scientists at the early stages of their career, unless we act deliberately to keep women in the career pipelines in STEM.
It's more important than ever to recognize women's contributions in science, smash stereotypes and defeat discrimination against women and girls in science.
Join us on International Day of Women and Girls in Science to celebrate the "Women Scientists at the forefront of the fight against COVID-19".
Top stories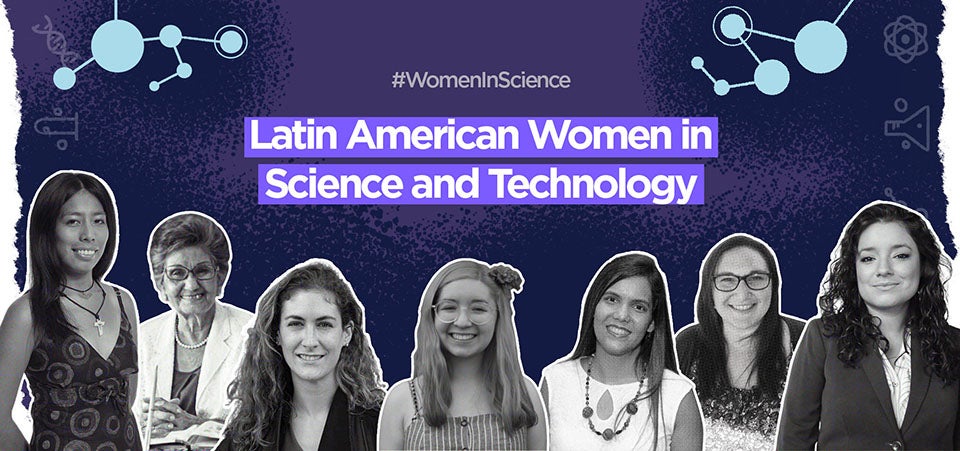 Meet these Latin American women who inspire new generations of girls and women in science.
Video: Why support women and girls in science and technology?
Despite progress in ensuring opportunities for women in STEM fields, women and girls continue to be systematically underrepresented as users and leaders in the fields of science, technology, engineering and mathematics. In order to achieve the sustainable development goals, we need to ensure full and equal access to and participation in science for women and girls.
Social media
Use the hashtag #WomenInScience with messages that defy gender stereotypes and spread the word on the need to include more women and girls in STEM fields! A social media package with sharable data cards, inspirational quote cards, and illustrations of women who changed the world with their contributions in STEM is available here in English, French and Spanish.