Conclusions of the Parliamentary Forum | XV Regional Conference on Women in Latin America and the Caribbean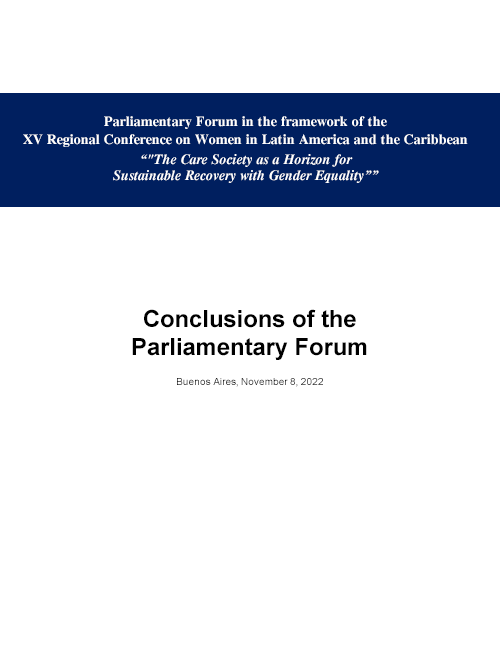 Within the framework of the the Caribbean XV Regional Conference on Women in Latin America and , which is being held in Buenos Aires, Argentina, from November 7 to 11, 2022, and whose theme for debate is "The Care Society as a Horizon for Recovery with Gender Equality ," Sustainable a regional Parliamentary Forum was held for the first time on November 7 and 8, with the participation of more than 100 women parliamentarians from 19 countries and regional parliaments.
During these past two days of productive exchange, we have shared experiences and challenges of the Regional Gender Agenda in the parliamentary sphere th rough the development of regulatory frameworks that advance gender equality and integrate the right to care, due public financing, comprehensive care policies , and systems, as well as maternity, paternity and parental leave, and measures towards social and responsibility.
The structural inequalities derived from the multiple interlinked crises, which exacerbate the limitations to women's autonomy, require legislative responses and transformative public policies to effectively move towards a care society, the conclusions of this document were highlighted.
View online/download
Bibliographic information