UN Women Americas and the Caribbean - Results Achieved in 2014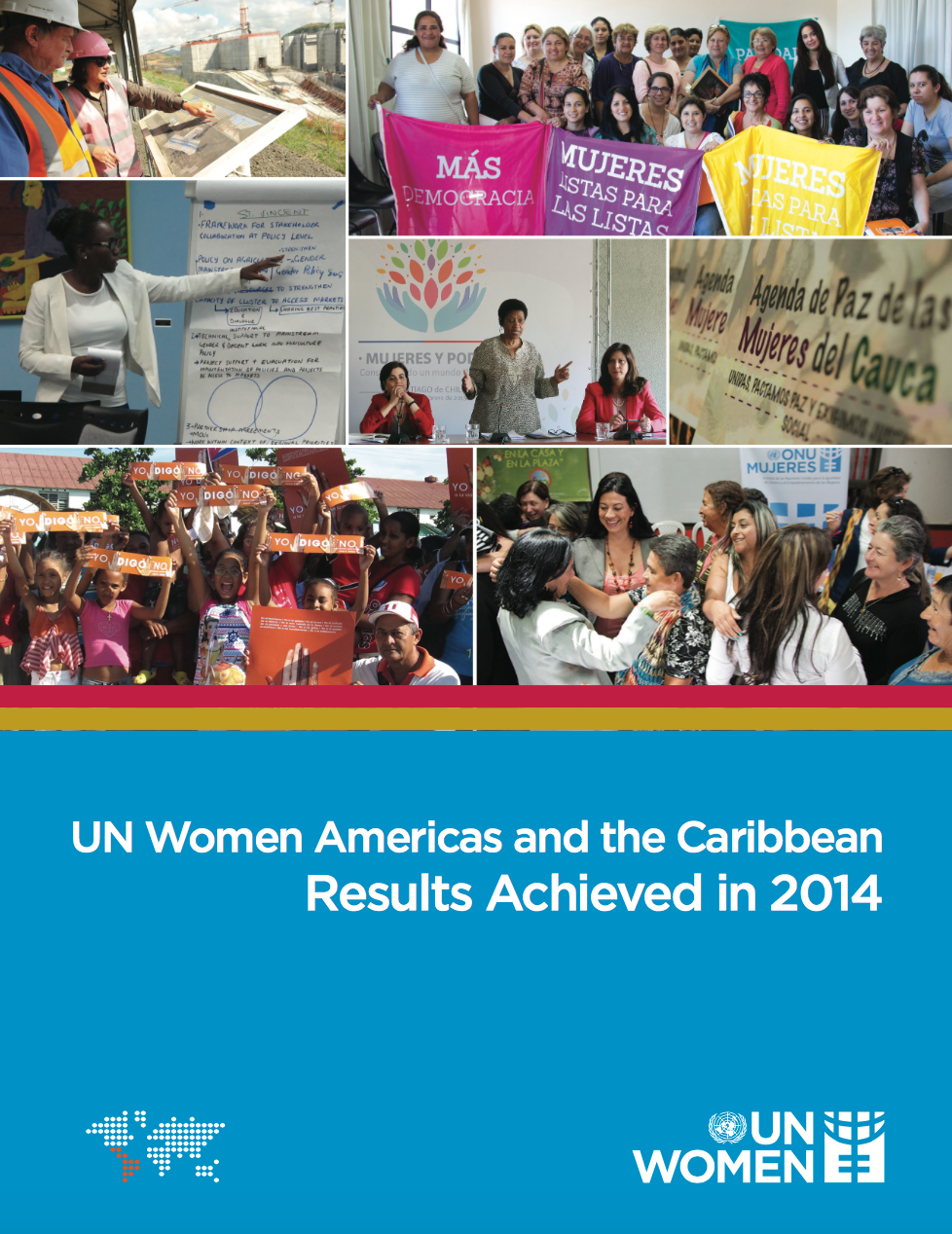 In Latin America and the Caribbean (LAC) a strong women's movement and high level government commitments have contributed to favorable legislative frameworks for gender equality. Engagement in the region around global intergovernmental processes, such as the 20-year review of the implementation of the Beijing Declaration and Platform for Action (Beijing+20) and the negotiation of the Post 2015 Development Agenda, has led to strong regional calls for a standalone goal on gender equality and women's empowerment in the Sustainable Development Goals (SDGs). The political and social climate has generally been favorable with significant dialogue, advocacy and coordination seen between States, civil society and the United Nations System.
In the LAC region, UN Women has advanced women´s rights through a virtuous cycle of ensuring that transformative normative agreements and commitments that address the structural impediments to the fulfilment of women´s rights are agreed and operational work at country levels helps implement these commitments. In particular, significant results have been achieved in the priority areas of work in the region: political participation and leadership, economic empowerment, and ending violence against women and girls. Issues related to women, peace and security have also been a priority in relevant countries.
This report aims to highlight some of the key results from 2014 and provide a snapshot of UN Women´s contributions towards achieving full equality and human rights for all women and girls in Latin America and the Caribbean.
Languages Available: English (Spanish version under development)
Bibliographic information