On the anniversary of the assassination of Berta Cáceres, UN Women calls for eradicating violence against human rights defenders
Date: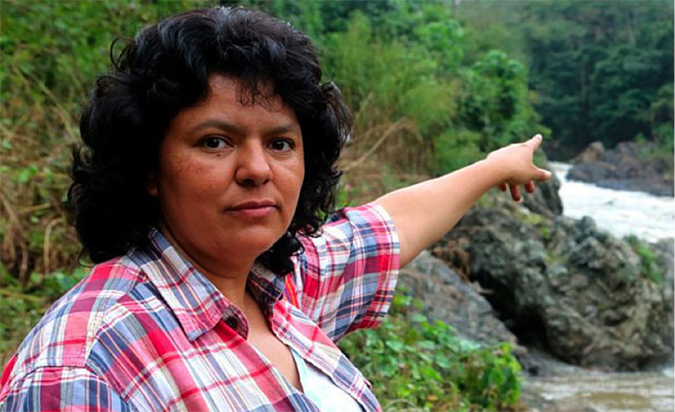 One year after her assassination, UN Women remembers Berta Caceres, Honduran feminist activist, women's human rights defender and indigenous leader, for her legacy in favor of the rights of indigenous peoples and the defense of water, land and territory.
In 1993, Berta co-founded the Civic Council of Popular and Indigenous Organizations of Honduras (COPINH for its acronym in Spanish). As General Coordinator of this organization, she led movements in defense of the environment following the development of hydroelectric projects in western Honduras, which she considered threatened the natural resources and the rights of indigenous peoples.
The assassination of Berta Cáceres occurred in a context of very high levels of violence against human rights defenders throughout the region.
Recognizing the importance of the work of human rights defenders, Resolution 68/181, adopted by the United Nations General Assembly in 2013, established that States should take all necessary measures to ensure their protection and integrate a gender equality perspective in their work to create a safe and supportive environment for the defense of human rights.
In remembering her tragic death and her legacy, UN-Women pays tribute to all women who face violence and are murdered around the world for their work in favor of peace, justice and equality and calls for the prevention and punishment of all cases of violence against women human rights defenders and to face the high rates of impunity in these cases.
As an effort in this direction, we note that an international protocol is being developed to investigate threats against human rights defenders by the Center for Justice and International Law (CEJIL for its acronym in Spanish), in collaboration with various organizations of human rights defenders from the region and UN-Women. This initiative has been called La Esperanza Protocol, as a reference to the place where the Honduran activist was assassinated.
As expressed a year ago by UN-Women Executive Director Phumzile Mlambo-Ngcuka, we celebrate the courage of those around the world who lead and sustain the struggle to leave no one behind. This is the struggle for which Berta Caceres was murdered.