Latin america and the caribbean is one of the regions with the most gender-sensitive measures in its response to the covid-19 crisis
Latin America and the Caribbean has one of the highest rates of gender-sensitive measures, surpassed only by Europe.
Date: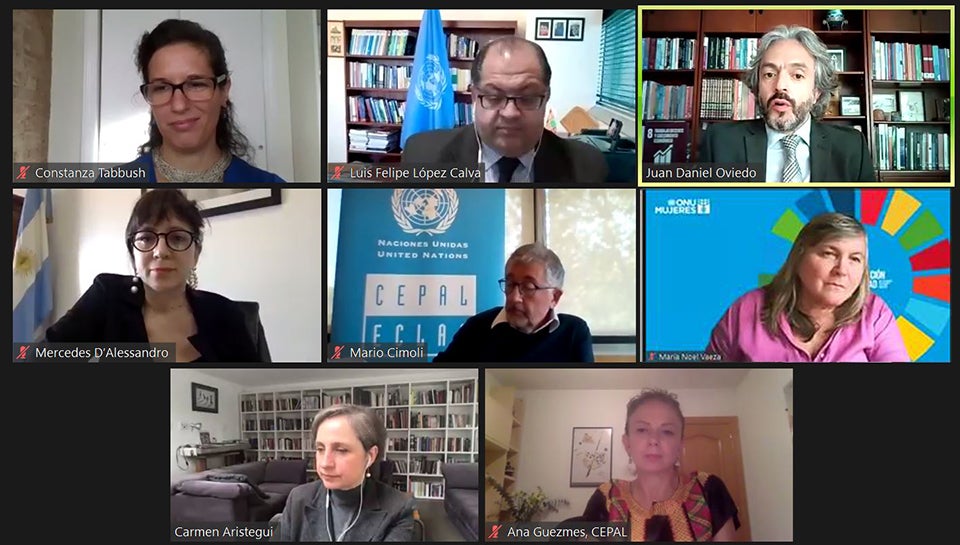 According to data published by  The COVID-19 Global Gender Response Tracker,  Latin America and the Caribbean registers 261 gender-sensitive measures out of a total of 574 government actions, which are being implemented in 33 countries and territories out of the 43 analyzed for the region. The tool being presented regionally today compiles information and measures adopted by countries and is coordinated by the United Nations Development Programme (UNDP) with the support of UN Women.
The Global Tracker – which includes over 2,500 measures in 206 countries and territories –   analyzes government actions with a gender lens across three areas: those addressing violence against women and girls, those evidencing that it is women who bear most of the burden of unpaid work and care, as well as measures that strengthen women's economic security.
"Countries in the region have made a great effort mitigating the impact of the pandemic, yet the crisis threatens to erase decades of progress for women and girls. Women should be at the center of response and recovery. The Global Tracker is a tool that seeks to support governments in making better policy decisions by sharing good practices and monitoring response measures around the world, highlighting those geared towards addressing gender gap issues and the impact on women and girls," said Maria-Noel Vaeza, UN Women Regional Director for the Americas and the Caribbean.
Most of the measures being implemented in the region address violence against women. There are  177 measures registered in 29 countries, which correspond to 67.8% of the total number of measures implemented in the region. Regarding measures linked to economic security, 23.4% have a focus on women (61 measures), while unpaid domestic work represents 8.8% with 23 measures.
"The crisis generated by COVID-19 has differentiated and disproportionate effects on women. However, it does not affect all women in the same way: women with fewer resources, those working in the informal sector, indigenous and Afro-descendant women, and young women, among many others, are the most affected. UNDP has proposed a multidimensional agenda that ensures inclusive and effective governance, universal social protection, a green economy, and digitization for all. This new gender response tracker to COVID-19 seeks to help governments improve and accelerate economic, fiscal, and social policies to include gender equality and women's empowerment," said Luis-Felipe López-Calva, UNDP Regional Director for Latin America and the Caribbean.
Most countries in Latin America and the Caribbean have taken steps to protect women and girls from the health, economic, and social impact of the COVID-19 crisis.   
In Antigua and Barbuda, for example, the COVID-19 Emergency Food Assistance Programme was created, providing food and essential medical packages to vulnerable populations, especially older adults living alone, women-led households, people with disabilities, and unemployed people with children.
Chile,  Colombia, Guatemala, Honduras, Mexico, and Paraguay have taken steps to support women's entrepreneurship through subsidized loans, virtual training, financial education, home delivery, and digital marketing platforms.
In Costa Rica, child care services from the National Child Care and Development Network (REDCUDI) have continued to operate throughout the health emergency to allow parents to continue working without having to shift the burden to grandmothers and grandfathers or other high-risk groups within their family support networks.
In Cuba, a subsidy covers the total wages of workers responsible for children whose classes were suspended, for one month. After this period of time, if the closure of educational facilities continues, caregivers are guaranteed 60% of the minimum wage.
In Panama, the Ministry of Health, the Public Prosecutor's Office, the police, and the judiciary system are part of a cross-sectoral group set up by the Ministry of Social Development to respond to violence against women during the pandemic.
In Argentina, shelters for survivors of violence were identified as essential services to ensure they are able to function continuously. Another measure adopted by the Ministry of Women, Gender, and Diversity, is the coordination among trade unions, private sector, and local governments that enable hotels to be used as shelters, thus expanding the network of available shelters.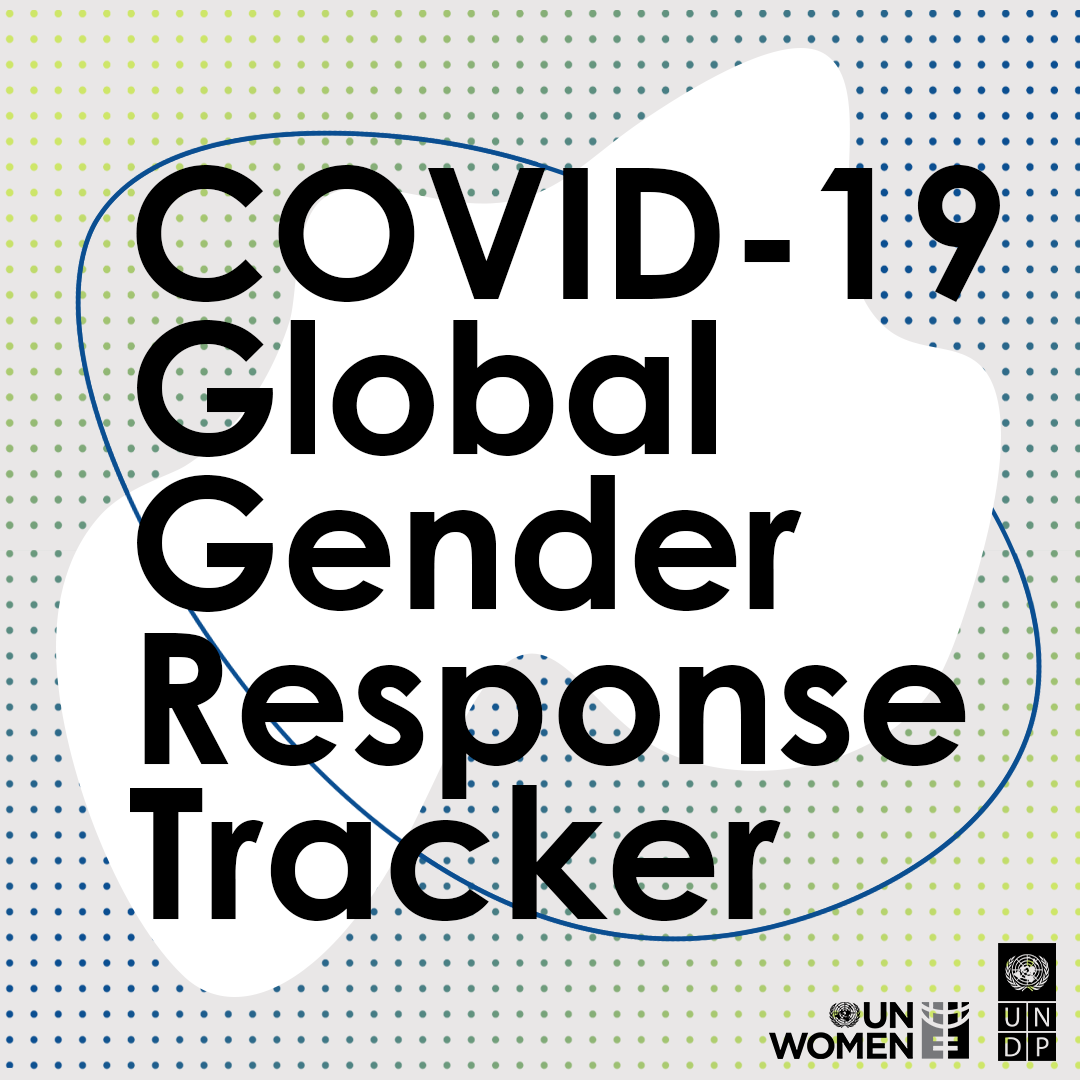 Even though countries have adopted important gender-sensitive measures, they will only be effective if properly financed and maintained over time.  Moreover, measures taken in response to COVID-19 that do not incorporate the gender lens are likely to have gender impacts that have not been taken into consideration in their design and implementation.
Response and prevention services addressing violence against women need to be decreed, adequately funded -without budget reductions despite the context, and be an integral part of national and local response plans to COVID-19. The fiscal packages in the implementation and design for crisis recovery should help ensure that women are not excluded from the response and recovery of the pandemic.
Governments must support women's active participation in leadership and decision-making processes in their response to the COVID-19 crisis and invest in gender-disaggregated data to ensure that the effects of the pandemic in terms of gender are effectively recognized and addressed.
Note to editors:
The  COVID-19 Global Gender Response Tracker  is based on publicly available information, including official documents, un WOMEN and UNDP expert surveys around the world. Inputs from the COVID-19 Regional Observatory launched in May 2020 by the Economic Commission for Latin America(ECLAC) and  UN Women were used.
For more information and interviews with the media, contact:
UN Women
Regional Office in Panama
Pamela Ogando
C +301 648 8026
UNDP
In New York
Ana Maria Currea
T + 202 3094981
In Panama
Vanessa Hidalgo
T +1646 3389462