Women in leadership: Vanessa González Peña, the Venezuelan activist working to defend the human right to migrate in Chile
Vanessa González Peña is a 28-year-old psychologist who decided to migrate to Chile two years ago due to the social and economic situation in her native country. Since November 2020 she is the president of the National Migrant Coordination, and from there she seeks to make visible the gender inequalities present in migration.
Date: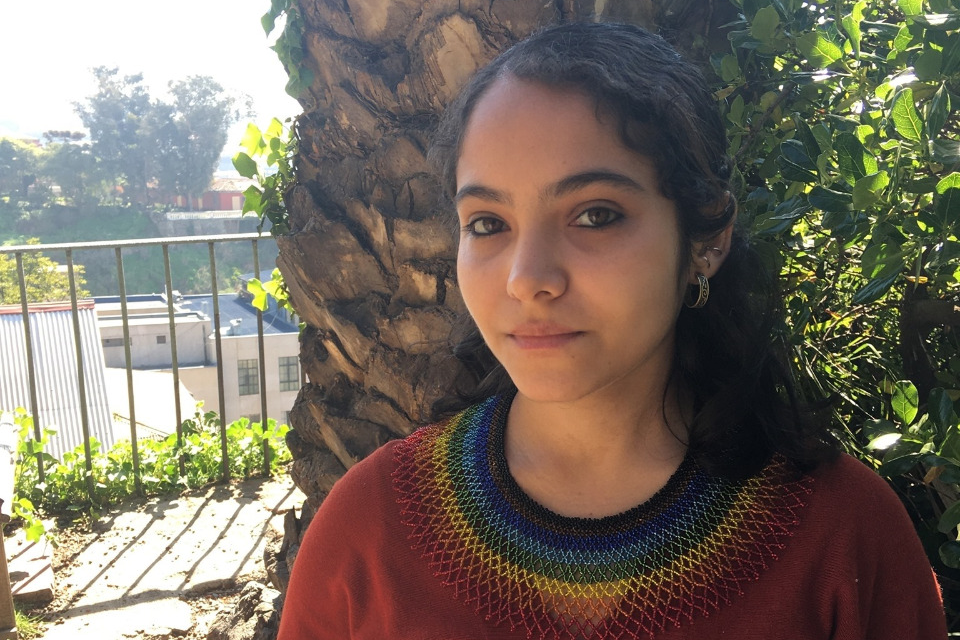 Fighting against xenophobia, racism and hate speech against migrants in Chile, particularly against all forms of violence against women, are the main motivation of Vanessa Gonzalez, to assume the presidency of the National Coordination of Migrants in Chile, a civil society organization that defends the right to migration and brings together various migrant groups in the main regions of the country including the Metropolitan Region, Antofagasta, Valparaiso, and Araucania.

She is the first woman to assume this position since the creation of the migrant coordinator in 2016, and reaches this leadership position after her time at the Secretariat of Immigrant Women, a social organization with a gender perspective dedicated to supporting and educating women on rights, as well as feminist political strengthening in the country's immigrant women, who, in addition to the discrimination associated with their immigrant status, must face other obstacles linked to gender.

"Machismo has no borders. Women are still subjected to various situations that derive from the patriarchal system, but also when you are a migrant woman we are subject to situations of greater vulnerability, a situation that is exacerbated when it is difficult to regularize migration, because we are not considered right holders. This gap is much greater when we talk about racialized bodies or migrant women from specific native peoples, their cultural identity is not recognized," says the Caracas-born activist.

Sorority and migrant solidarity: Women helping their unemployed peers as a result of the pandemic by COVID -19

In 2020, due to quarantine and mobility restrictions, many migrant women lost their jobs. Not being able to work for a migrant woman head of household means that she cannot guarantee food for her family, she does not have enough money to pay the rent for her house; and in some cases the impossibility of demonstrating economic support to the Department of Foreigners and Migration makes it difficult to apply for visas, whether for work or for permanent residence in the country.

In the context of the health crisis caused by COVID-19, and as a quick food response, Vanessa, together with her colleagues from the Secretariat, launched the campaign "Contribute with a basket for a migrant family" in March of last year. The collection center was Santiago, later when physical contact was impossible, the virtual call was to contribute economically, thus benefiting more than a thousand families throughout the country.

The campaign led by women for women was successful because: "We anticipated the context, we knew that the crisis was going to have a negative impact on migrant and Chilean women, and that their employment sources were going to be affected. Another key factor was the articulation with feminist organizations that work with women directly in the territories, thus guaranteeing that the aid would reach the women heads of household who really needed it".

Feminine solidarity and sisterhood were present. Thus, the initiative, which was to last a couple of months, was extended to six, and was also extended to help Chilean women. In this way, the food baskets were shared regardless of the nationality of the women, thus highlighting the sense of female collaboration through the integration of networks and community work.

Challenges 2021 within the framework of COVID-19

The pandemic has exacerbated inequalities, so as president, her main challenge in the first half of 2021 is to ensure universal access to the vaccine against COVID-19 for migrants who are not yet regularized, especially those Venezuelan nationals who entered the country through unauthorized passages.

"Investing in the health of migrants is not only the right thing to do, but also brings benefits of social cohesion, it is a human right and as such should be guaranteed to people, especially if they are in vulnerable situations".

From her position of leadership, González Peña urges migrant women to raise their voices to defend their identity and not disappear. She motivates them to be visible to society and thus raise their demands to be heard, from her point of view the key is in the participation and strengthening of support networks and accompaniment through organized collectives that allow them to articulate their demands. Vanessa knows the power of collaborative work and hopes that this will be her imprint during her term as president of the National Coordinator of Immigrants in Chile.