Indigenous women in Guatemala don't ask for permission, and they speak up
UN Women's Regional Director for the Americas and the Caribbean praises the work of a platform to bring more female leaders into the public sphere.
Date: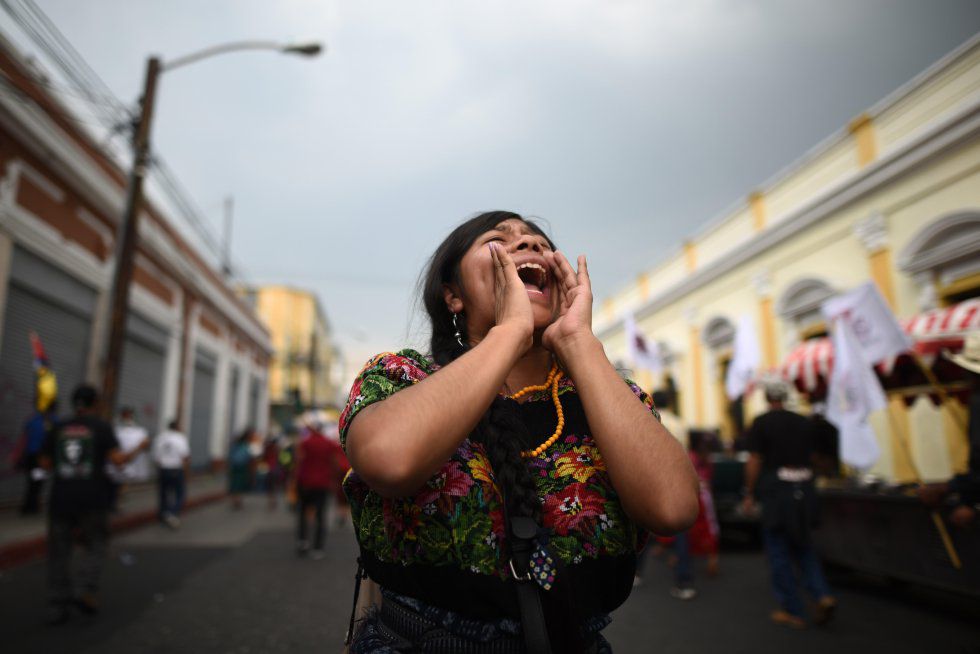 A few weeks ago, I was in Guatemala on an official visit. I had a very productive conversation with representatives of the business community, a hopeful meeting with civil society organizations, and a very frank meeting with the President of the Republic. 
These three meetings showed me that the work we are doing for Guatemalan women, even with challenges, is moving forward. However, what filled me most with energy, enthusiasm, and faith in the future was learning first-hand about a unique experience in Latin America: the Indigenous Women's Platform. 
As in the rest of the continent, the indigenous and Afro-descendant population (more than 40% of the total) in Guatemala suffers the consequences of marginalization: higher poverty rates, lower literacy rates, and deficient access to the formal economy. 
Data show that only one in 10 of the country's indigenous women works in the formal sector, and their income level is 12% lower than that of indigenous men and 29% lower than that of non-indigenous men. The country's overall literacy rate is 85% for men and 78% for women, but among the native population, only 66.7% of women can read and write, compared to 78.21% of men. 
In the political participation field, indigenous women's low active presence is also evident. In 2019, out of 160 deputies in the Congress of the Republic, only 31 female deputies were elected. Of these, only three belong to indigenous peoples. At the local level, out of 340 municipalities, only 11 are women mayors, and one is of Mayan Kaqchikel origin. 
Guatemala's nearly four million indigenous women are marginalized from the economy, excluded from educational opportunities, and underrepresented in all spheres of political power. 
In other words, it is no exaggeration to say that Guatemala's nearly four million indigenous women are marginalized from the economy, excluded from educational opportunities, and underrepresented in all spheres of political power. 
Given this panorama, the emergence of a women's movement that seeks to open spaces for political and social dialogue, that contributes to the exercise of individual and collective rights, and that knocks on the doors of state agencies at the highest level is almost a natural consequence, I would say inevitable, and even an imperative necessity. 
The Indigenous Women's Platform brings together leaders from different professional backgrounds, midwives, young people, communicators, artists, businesswomen, indigenous and ancestral authorities, community leaders, entrepreneurs, government officials, and human rights defenders. 
And their achievements are not few. In its relatively short existence, the platform already works as an advisory body to public institutions to ensure that their projects in ancestral territories have a culturally relevant approach and that budgets prioritize women, indigenous peoples, and the gender approach. 
In addition, it has permanent advocacy before State institutions and collegiate bodies to strengthen the justice system and the rule of law so that the election of Magistrates for the Supreme Court and other justice administration bodies are appointed to professionals who meet the criteria of suitability, experience, honesty, knowledge, and independence in their functions. 
The platform has also formulated and presented proposals to State institutions and international cooperation to strengthen indigenous enterprises so that they have technical assistance, access to credit, and to national and international markets. 
They have also achieved historical milestones such as a meeting -together with the Indigenous and Ancestral Authorities of Guatemala- with the Government of the United States to work together to address the root causes of migration and the importance of expanding financial assistance to local, women's and indigenous people's organizations. 
The platform is also promoting political training so that in electoral processes, there is greater representation of indigenous women at the municipal, departmental and national levels, so that they can influence and decide so that the State prioritizes their needs and enhances their development. 
That is why I say that my meeting with the platform members filled me with faith in the future. Because I see trained leaders, aware of their historical role, unafraid to speak face to face with power, they do not ask for permission, and they speak up. 
Originally published in Spanish, in Planeta Futuro, El País.