Financing of Comprehensive Care Systems Proposals for Latin America and the Caribbean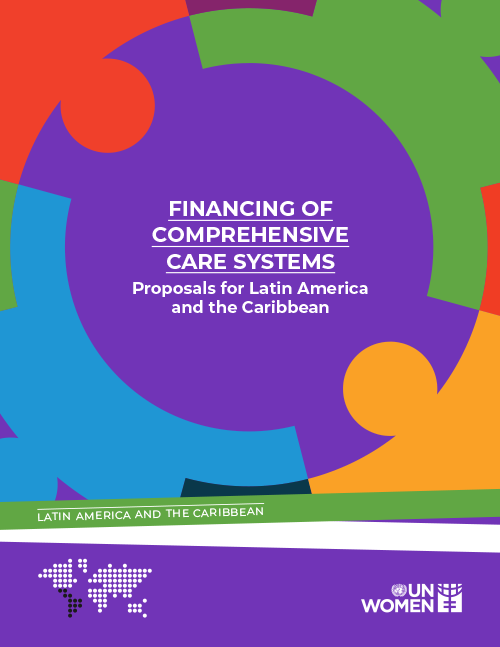 Investment in comprehensive care systems not only generates well-being, but can also become a driver of socioeconomic recovery, since it generates a triple dividend by directly and indirectly creating jobs and facilitating women's participation in the labor market, which results in a return of income for the State through taxes and contributions, as well as higher incomes for individuals and households.
A basic condition for the consolidation of comprehensive care systems in Latin America and the Caribbean is to find ways to make their financing viable and sustainable. These strategies cannot be seen from an isolated perspective, but must be framed with a view to the universalization of the pillars of social protection: education, health and social security systems, adding care as a fourth pillar.
This document aims to contribute to the debate by identifying concrete ways of financing care systems in the broader context of financing social protection systems and the new fiscal challenges. In this sense, it addresses questions such as: what type of systems need to be financed and what are their components, what are the aspects related to the dynamics of financing, and what are the characteristics of the financing models of care policies that have emerged from comparative experience. It also proposes a possible sequence for establishing a strategy to support its financing. Finally, a proposal for a specific mechanism is developed: the Solidarity Care Funds. Far from being a final proposal, it is an open exercise to promote dialogue and facilitate political decision-making for its implementation.
View online/download
Bibliographic information