Latin America and The caribbean Rapid Gender Analysis for COVID-19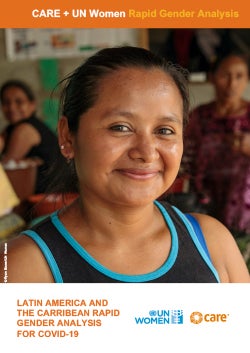 Women and girls across Latin America and the Caribbean (LAC) are facing a terrifying mix of increased domestic violence and care burden, as well as a lower access to income and jobs, and potential social unrest as a result of the coronavirus outbreaks.
Latin America and the Caribbean region has the highest levels of income inequality in the world, with wide gaps in living standards across countries, regions, sectors, and socioeconomic spheres. When coupled with the pervasive gender inequality that persists, the response to Covid-19 becomes immeasurably more complicated, finds a new report by CARE International and UN Women.
View online/download
Bibliographic information