Advertising and stereotypes: a high risk relationship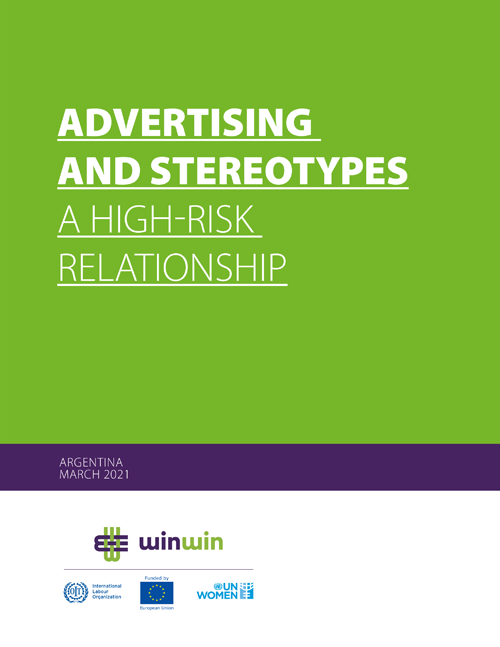 Conducted within the scope of the "Win-Win: Gender equality means good business" programme, which is implemented by UN Women together with the International Labour Organization (ILO) and funded by the European Union (EU), this research aims to know the impact of sexist advertising on brand positioning. At the starting point, it is hypothesized that communication campaigns that are not built using a gender equality approach are highly likely to reproduce stereotypical messages and directly damage the brand's reputation and, consequently, harm the business.

A mixed research methodology with quantitative and qualitative approaches was designed. First, we conducted a study of habits to know the opinion, attitudes and messages of the population as regards gender issues, and to determine the relationship between those aspects and brands. The study was conducted in Argentina by means of a self-administered online survey with a sample size of 1034 cases. Secondly, we performed a study to validate the hypothesis of consumer behavior changes towards advertising pieces created without regard to gender perspective. In this instance, focus was on both, the level of perception (individual and social) and the level of action or behavior towards a piece of advertising. A qualitative analysis of cases (by means of campaigns and brand actions) which were collected from the Argentinian market between 2018 and 2020 was also performed at both instances.
View online/download
Bibliographic information