Dropout And Second Chance Education with a Gender Perspective in Chile: Methodology, Good Practices, and Recommendations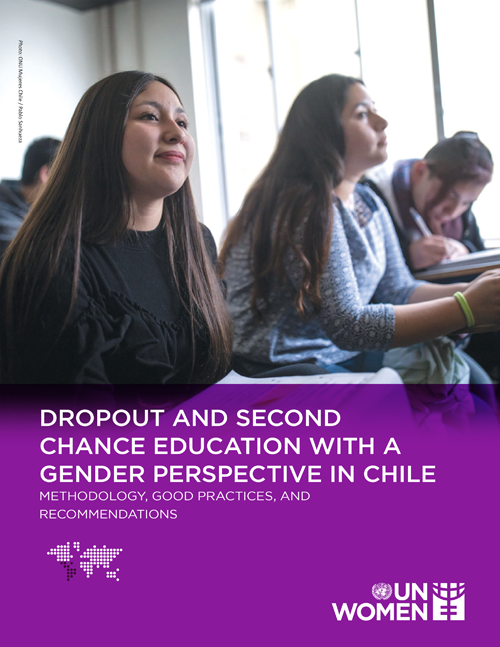 Education is essential for women to attain gender equality and become leaders of change. A girl or a woman who attends school is exercising her fundamental human right to education. She also has a great chance of reaching her full potential throughout life, as she will be better prepared for a decent, well-paid job.

Although Chile is a country with high schooling rates compared to the regional and worldwide numbers, inequalities can still be observed in access to education for girls and young women from socio-economically vulnerable contexts. These women see their rights limited mainly because of teenage pregnancy and caringreasons. There is ample international evidence on the more significant risks faced by girls and young women in social risk situations aggravated by poverty, disability, and rurality. Added to this, the crisis caused by Covid-19 can exacerbate existing inequalities in education, which may imply that some girls never return to school.
The study reviews the national context in education regarding regulations, programs, and policies to address school dropout and reintegration. Likewise, it addresses this problem from a social, pedagogical, and public policy perspective with a gender approach to finally provide recommendations at different levels to develop an effective second chance education according to the social and economic reality of the country.
View online/download
Bibliographic information