Valentina Muñoz, an advocate for the SDGs: social and political leadership for adolescents and girls
Valentina Muñoz Rabanal, 18, is a feminist youth activist. She has been a programmer since the age of 12 and is a three-time regional champion, national champion, and world champion in the First LEGO League international robotics competition. She is co-founder and president of the Association of Young Women for Ideas (AMUJI Chile). She was recently recognized as the youngest programmer to contribute to constructing the first Artificial Intelligence policy in her country. Last month United Nations Secretary General António Guterres, appointed her to advocate for the Sustainable Development Goals (SDGs). She is the first woman in Latin America to achieve this distinction.
Date: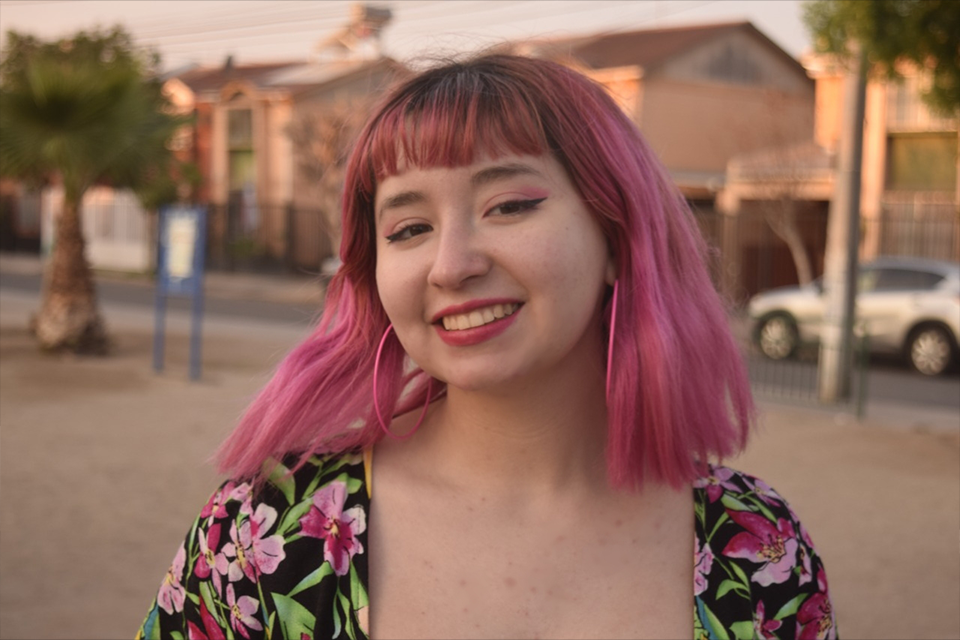 Photo: courtesy of Valentina Muñoz
On September 17, you were appointed as an advocate of the Sustainable Development Goals by the United Nations Secretary General. How were you selected for this role? 

About five months ago, I received a call from the UN Secretary General's office in New York requesting an interview to meet me. I accepted with pleasure and curiosity because I had no idea what it was for. They told me that they had been following my work as an activist for a long time and were interested in collaborating with me.

We kept meeting, talking about the digital gap crisis in Latin America and how the pandemic had increased it enormously; I shared my concern and the need to manage immediate global actions that would connect our region and allow young people to resume their schooling, for example.

In one of those interviews, they told me that they were looking for new SDG advocates at a global level and were interested in my profile. Still, honestly, at that time, I did not take it seriously because they told me that besides me, they were interviewing presidents, prime ministers, among other authorities and leaders around the world. So when I received the letter from the Secretary General, António Guterres, requesting my confirmation as an SDG advocate, was when I realized what was happening. It was very nice to receive such recognition without even having applied.

What are your plans as a spokesperson for youth and Latin America in this new position?

I plan to focus on identifying the digital divide in Latin America to design a roadmap that we can concretize in an International Convention on Digital Rights to implement the SDGs for the 2030 Agenda.

We also understand that sustainability not only refers to our interaction with the environment but also talks about how we can co-create solutions that are sustainable over time at a social level. For this, intergenerational dialogue is fundamental in the way we act. Therefore, I plan to continue establishing concrete spaces for child and youth participation in the processes that we will carry out during my term, but also establishing it as a regular way of working at the United Nations.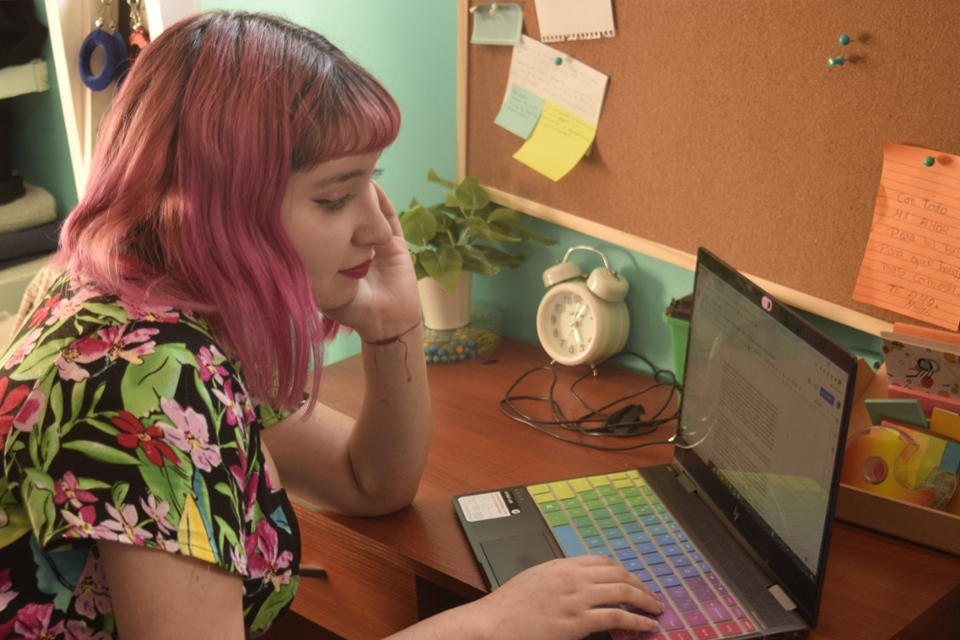 Photo: courtesy of Valentina Muñoz
From this new appointment, how will the gender issue be integrated?

I think the great thing about the SDGs is that they represent the intersectionality under which our social issues are constructed. For example, when we talk about poverty, education, connectivity, we talk about gender, race, territoriality, and class. It is necessary to understand this relationship to move forward integrally with our global objectives. For me, the digital gap is a gender issue, and from that perspective, we must work globally.

How will your current work with girls and adolescents in AMUJI be articulated with the designation of SDG advocate? 

AMUJI was created from the necessity of giving social and political leadership to adolescents and girls (hence our slogan "by girls for girls") and, since I am now of legal age, we are managing the elections for the Presidency of the organization so that the leadership remains within that age group. In the midst of this coordination and restructuring, I feel somewhat anxious but confident that this is an opportunity for the new volunteers and members of AMUJI's Board of Directors to have direct communication not only with the United Nations but also with other networks in Latin America and the world that are working on similar issues and with which we can collaborate.

You are interested in strengthening the issue of digital rights around the world. What does this proposal consist of, and how would it impact the SDGs?

With only nine years to go before the deadline of the 2030 Agenda, we cannot continue to work on the SDGs without reaching agreements and strategic alliances to accelerate progress on the goals. I consider it necessary to establish common concrete goals, for that we have to dialogue globally. Advancing in digital rights will give us the possibility of establishing constant communication between regions. It will significantly facilitate the coordination of initiatives for the 2030 Agenda, in addition to reducing inequalities (SDG 10) around poverty (SDG 1), education (SDG 4), gender (SDG 5), work (SDG 8), innovation and infrastructure (SDG 9), among others. We will start working on these and other proposals in the SDG advocates team at the end of October.