Announcement: winners of the micro cinema contest: Empowerment in 60'
UN Women announces the short winners of the contest in the framework of the MELYT program and the Generation Equality campaign
Date: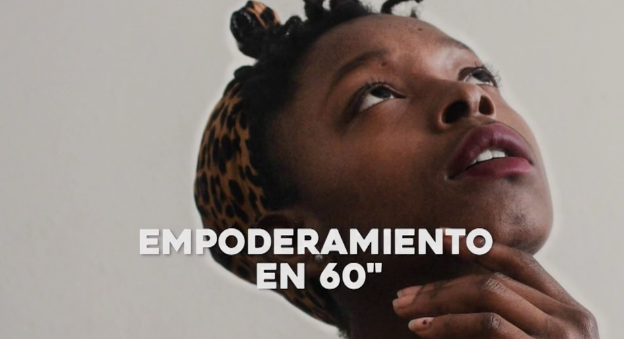 Within the framework of the multigenerational Generation Equality campaign and through the MEL.yT. (Women, local economy and territories), UN Women launched the first micro cinema contest "Empowerment in 60 ': Women empowered in dynamic territories" with the purpose of valuing the paths and practices of empowerment of women where their location plays a key role.
Thinking of interventions from territories allows improving the practices that women carry out to transform their subjectivity into a possibility of sustainable development for society as a whole.The objective of the contest was to broaden the view on the experience and transformative action of women in the territories of Latin America.
The jury has been formed by seven people, belonging to UN Women or the editorial team of Cultura Inquieta.
In this call, because of the importance of the theme and the messages we find in the micro shorts, in addition to the two winners, 15 extraordinary mentions have been given.
First place  
"Empoderamiento", by Diana Moreno
Second place  
"Voces",, by Paty Dillon
15 menciones extraordinarias
"Isabel", por Juana Fernández
"Estigma" , by Sunny Greenfinn
"Vives" by Alicia Villaplana  and Alejandro Villaplana
"Ella", by Fátima Onofri
"Sácalo", by Juana Fernández
"El empoderamiento va mucho más allá de la estética", by Brenda CLDR
"Ciclo", by Stefany Rojo Castillo
"Santas", by Laora
rel="noopener noreferrer"
"Cromosoma", by Victor Rodriguez
"Meraki", by Lovely Domínguez
"¿Quién rel="noopener rel="noopener noreferrer" noreferrer" dijo que la vida no es de color de rosa?", by Amarilla Psicosis
"Ana", by Kenneth Müller
"La mujer mas fuerte del mundo", by 24kballlos
"Tenemos que hablar", by Gaby Amione
"Mujeres rel="noopener rel="noopener noreferrer" noreferrer" empoderadas en territorios dinámicos", by Cine V Infinito
"Macarena", by Canal Autónoma Feminista