Enlaces initiative with anchor women's enterprises launched in Central America for the innovation in rural women's entrepreneurship
Within the framework of the Enlaces initiative of the Women, Local Economy and Territories Program (MELYT), the Enlaces initiative seeks to create opportunities to work together to promote shared prosperity that is profitable, socially responsible and beneficial to communities and the business sector.
Date: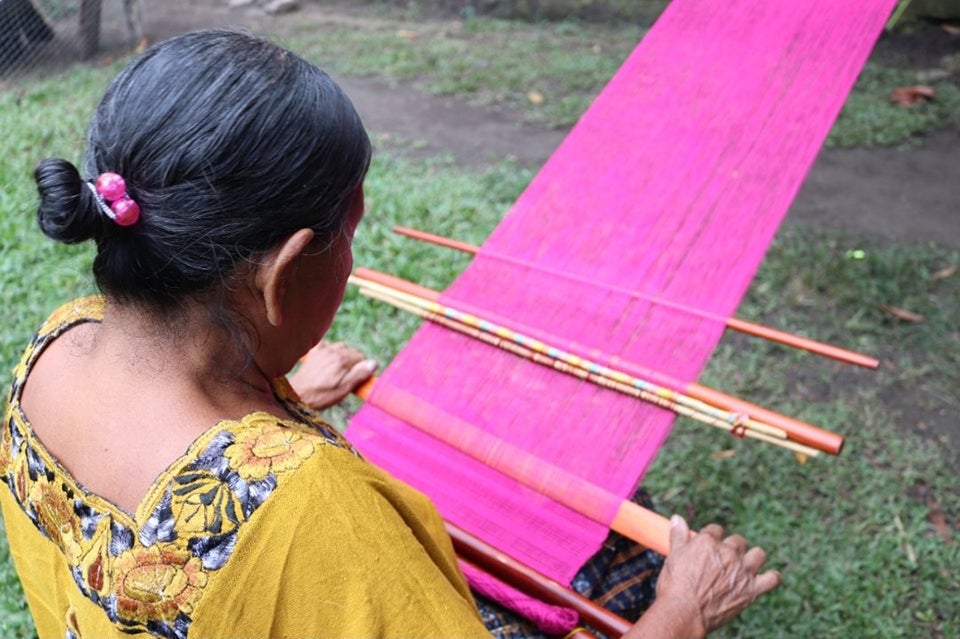 UN Women, in the framework of the programme "Women, Local Economy and Territory" financed by the Italian Agency for Development Cooperation (AICS), launched the Enlaces initiative through a meeting of anchor companies.

Enlaces is an initiative of UN Women together with the design and facilitation of Alterna and with the support of TMS in Honduras. This initiative emerges as an innovative proposal that seeks to support companies to strengthen their businesses and incorporate social impact by connecting with women entrepreneurs and thereby generate shared prosperity through commercial platforms that accelerate the connection of local entrepreneurs, distribution networks that weave possibilities, transformation of products with greater added value and commercial connections that put entrepreneurs on the radar screen; all to generate inclusive economic growth.
A call for applications to strengthen access to markets for local entrepreneurs in the Trifinio region in the three countries was launched and lasted 28 days. Companies from Honduras, Guatemala and El Salvador showed potential to be anchors and were interested in having a social impact on their business model.

Among the categories to apply were innovative companies that transform the products of rural entrepreneurs, taking advantage of their potential within the framework of priority value chains. Some examples of such types of companies are food and beverage processors, manufacturing businesses, service companies such as hotels and restaurants or similar, and technology platforms that accelerate the connection of local entrepreneurs with new market opportunities, such as digital media, e-commerce, shops, online supermarkets, NGOs operating under online platforms, online markets, among others, as well as companies that weave new possibilities for local entrepreneurs and are the vehicle for linking with community markets, national and international, for example, logistics companies, supermarkets, distributors, convenience stores, warehouses, chains, multi-brand stores and similar. A total of 237 valid applications were received, 84 from Guatemala, 79 from Honduras and 74 from El Salvador.

In view of the new economic challenges caused by the impact of the pandemic, collaboration and partnerships play a fundamental role, so that companies in all contexts can continue to grow, strengthen capacities, access markets and generate benefits in their communities.
In words of María-Noel Vaeza, Regional Director of UN Women for the Americas and the Caribbean "Taking advantage of the human talent of women, including through their participation in entrepreneurship and micro, small and medium enterprises (MSMEs) represents a potential for transformation for Central America. In the context of the emergence of COVID-19, this is particularly important for building the foundations for a more egalitarian and supportive recovery and reconstruction".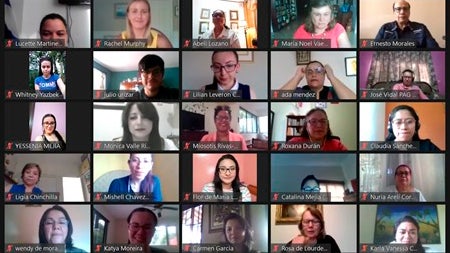 In this first meeting, several authorities participated: María Noel Vaeza, Regional Director of UN Women for the Americas and the Caribbean; Miosotis Rivas, Director of CENPROMYPE; Sergio Rivas, Chief of Party, TMS; Rita Cassisi, Regional Coordinator of the MELYT programme; Ernesto Morales, Vice-Minister of Development of MSMEs, Guatemala; Aby Lozano de Anduray, Vice-Minister of SENPRENDE, Honduras; Ligia Chinchilla, Advisor of ALTERNA.