Women in Guatemala receive advice to innovate and strengthen their income
Date: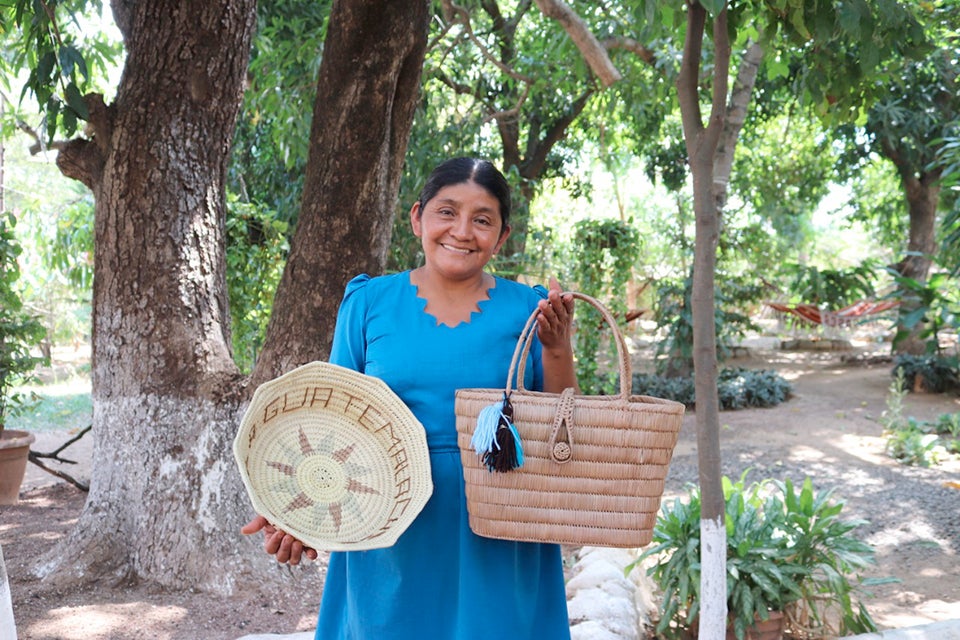 The Center for the Promotion of Micro, Small and Medium-sized Enterprises (PROMIPYME) of the Eastern University Center (CUNORI) offers specialized advice for micro, small and medium-sized enterprises (MSMEs) in the region of eastern Guatemala that promote the empowerment of women in Guatemala. This support is of particular importance to entrepreneurs in the region who start their businesses with purely empirical knowledge and without any training in business management. However, by receiving advice and training, they have reinvented their businesses or reduced their costs, improving production and marketing processes. After seven years in charge of the institution, its director, Nery Agustín Hernández, is promoting processes to adapt CUNORI's capacity to provide these specialized services – especially for rural women entrepreneurs – in the context of COVID-19 recovery.

"Last year alone, 58 new product concepts were generated for the artisan sector. Women who were using palms to make petates, for example, started using it to make other products, such as placemats, wallets, and curtains", Hernández explains, and adds "This comes with the knowledge and support of professionals who can help generate and innovate concepts for commercialization".

Milsa Castillo, business advisor at CUNORI, uses the example of an entrepreneur from the Municipality of Chiquimula who started selling one or two cakes per month, mainly to her acquaintances and family members. With specialized accompaniment, she has strengthened her business, substantially increased her sales and ensuring a source of income even in the context of the COVID-19 emergency, as Castillo explains.


Innovations to tackle COVID-19
Faced with the impact of COVID-19, CUNORI has led an adaptation process in the entrepreneurship ecosystem in Chiquimula to promote consumption of local products. With support from UN Women, CUNORI developed MipymeLocal.com[1], a platform that allows MSMEs, especially those led by women, to have a virtual means for the dissemination of their products and services, as well as to operate as an online store facilitating the continuity and sustainability of business during the emergency.

This is a complete turn for some businesses: "Many people require close follow-up to cheer up and adapt to these new conditions [...] You have to guide them and motivate them to enter the digital age," Hernandez explains, "Today, that is what is moving and you have to adapt."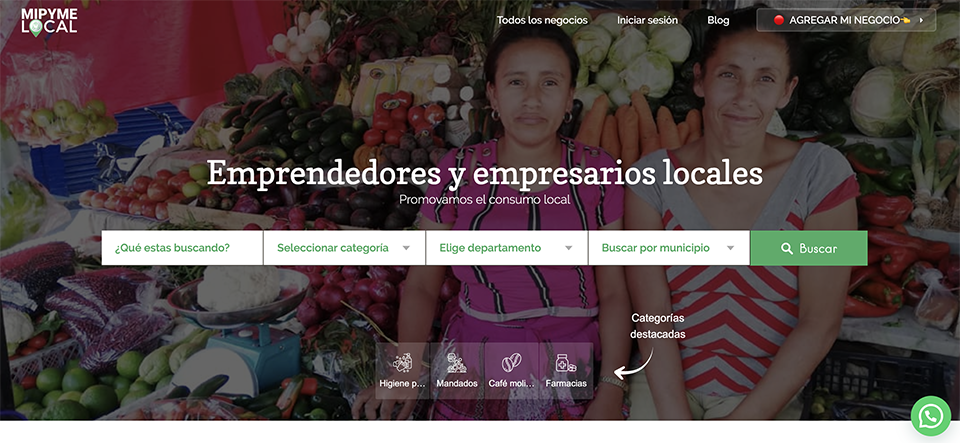 MipymeLocal aims to continue the supply of products and services from local companies, ensuring that women and families maintain their sources of income – 57% of more than 130 registered companies are led by women.

CUNORI also established a platform to continue the capacity development and mentoring through virtual formats, with support from UN Women: "With the pandemic, they have been greatly supported in mentoring, maintaining contact with the women's network to revive their economy and with training through virtual seminars (...) Many have started selling on social media, adopted pay-as-you-go models, and that is why it is important that they can be accompanied by experts to implement these new strategies" affirms Hernández.

Of about two thousand people trained through this system, 65% are women entrepreneurs, whom the Center has also advised on how to use government support to the MSME sector to strategically invest and address the impacts of the pandemic on their businesses.

The CUNORI team highlights the accumulated working experience in the communities of the region, which has a high concentration of Ch'orti' Mayan population: "We provide training in Marketing, Administration, Finance, so that they identified how to organize themselves in their company, but also with the aim of working on their empowerment as women", stresses Milsa Castillo.

"Women's economic empowerment must be at the heart of efforts to recover from the COVID-19 crisis", says Adriana Quiñones, UN Women Representative in Guatemala. Through the Women, Local Economy, and Territories Programme (MELYT), which is funded by the Italian Agency for Development Cooperation (AICS), UN Women is promoting women's economic empowerment as a key part of the Tripoint's territorial development.

CUNORI's experience has shown that entrepreneurs "have the raw materials, skills, experiences, and can be strengthened in the issues of quality, investment, and greater added value", as explained by the Director of the Center. "We are convinced that job creation and opportunities in the region have a great impact on people's well-being. And nothing better than a university being watching over that it becomes a reality. We have the knowledge, the people, the professionals, and therefore, we must have that impact on society."
---
Notes
1. UN Women, Ministry of Economy Chiquimula, Cooperativa de Ahorro y Crédito Integral San José Obrero (COOSAJO, RL), Instituto Técnico de Capacitación Profesional (INTECAP), Instituto Guatemalteco de Turismo (INGUAT), Asociación de Servicios y Desarrollo Socioeconómico Chiquimula ( ASEDECHI) and Soluciones Empresariales (Solucemp).