Paraguayan craftswomen face the crisis with solidarity and self-management
Date: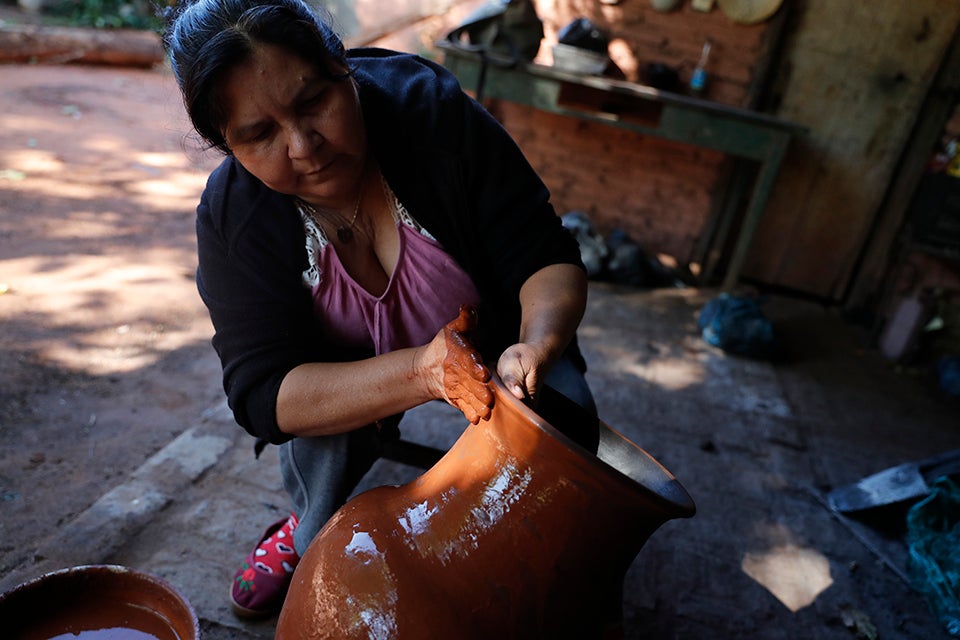 The economic crisis caused by COVID-19 has affected millions of women around the world, especially those who are self-employed.

More than three months ago, since the beginning of the quarantine, women artisans in the city of Itá, located 37 km from the Paraguayan capital, have been left without a fixed income.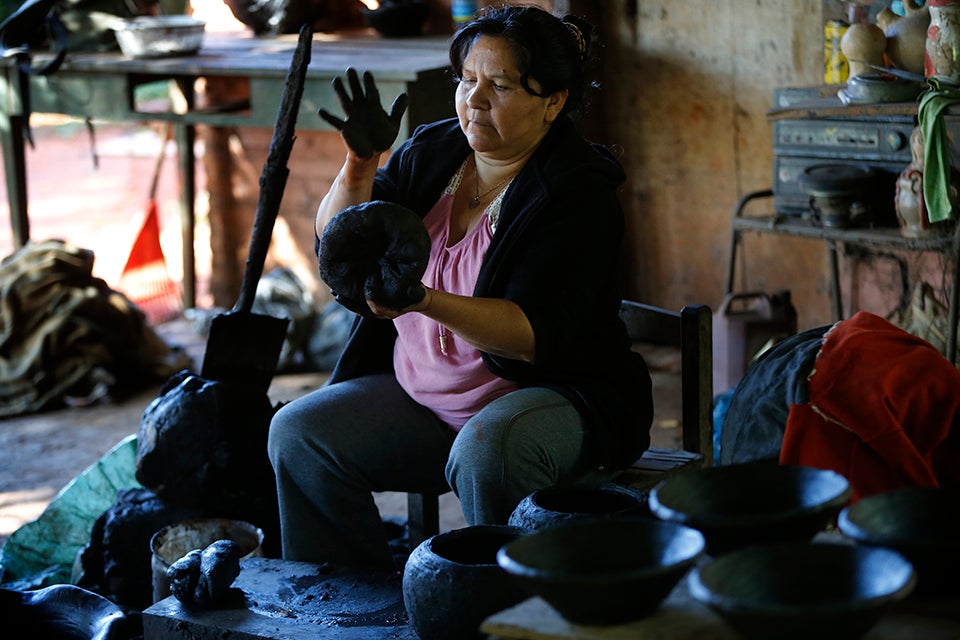 The isolation measures imposed by the government to prevent the spread of the virus have prevented them from marketing their handicrafts. The situation has caused great concern among women, as many of them are responsible for the care of children and the elderly. To cope with the crisis, they decided to organize themselves.

Mirian Cáceres, president of the Basket and Ceramic Artisans Association, an organization that currently has thirty-six women in the area, says that one of the main actions they decided to undertake to alleviate hunger was the organization of soup kitchens.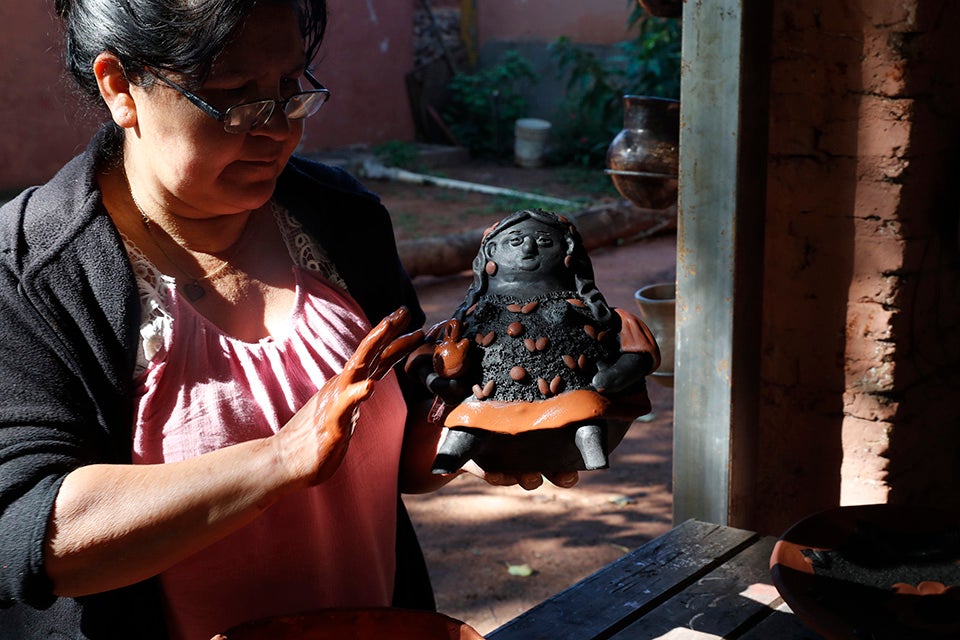 Together they pitch in to gather the ingredients and cook for the families in need. "The only way to survive this pandemic is through solidarity and self-management, there are colleagues who have children to feed and depend only on what they sell during the day," she said.

Mirian is a potter, 50 years old, mother of four and grandmother of three. The association she presides over is part of the project "Promoting women's entrepreneurship in Mercosur" carried out by UN Women and Paraguay's Ministry of Women.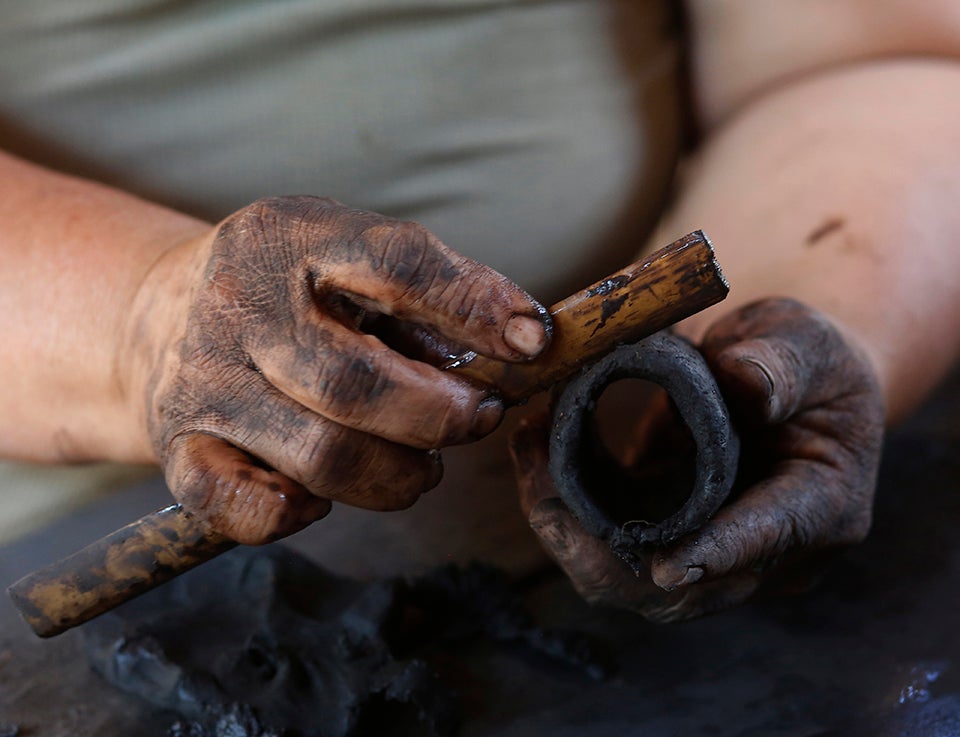 The project has mobilized more than four hundred women entrepreneurs in the country, who have been able to train in different areas in order to empower themselves economically. Over the course of two years, they have learned about marketing, management, the use of technological means and basic rights. In addition, the women have received inputs and tools to expand their businesses and continue working.

"The project has been very important for our community, it has pushed us to improve not only professionally but also personally, we have woven solidarity networks among ourselves and we have discovered that when women come together there is no crisis that can overcome us," she said.".
---

Economic and social crises impact women unequally. One rapid response mechanism that serves to bring income to the population most affected by the COVID-19 crisis is cash transfer programmes. To be effective, these programmes must take into account the gender dimension and the differentiated needs of women in their design and implementation.
Access the document "
Cash transfers and gender equality: how to improve their effectiveness in addressing the COVID-19 crisis
" to learn more about how cash transfers can contribute to gender equality.