In the words of Laura Vallés: "I promoted the program 'Women in Works' where I link women who do not have resources with women who do have links or resources, in order to empower us and help us all win."
Date: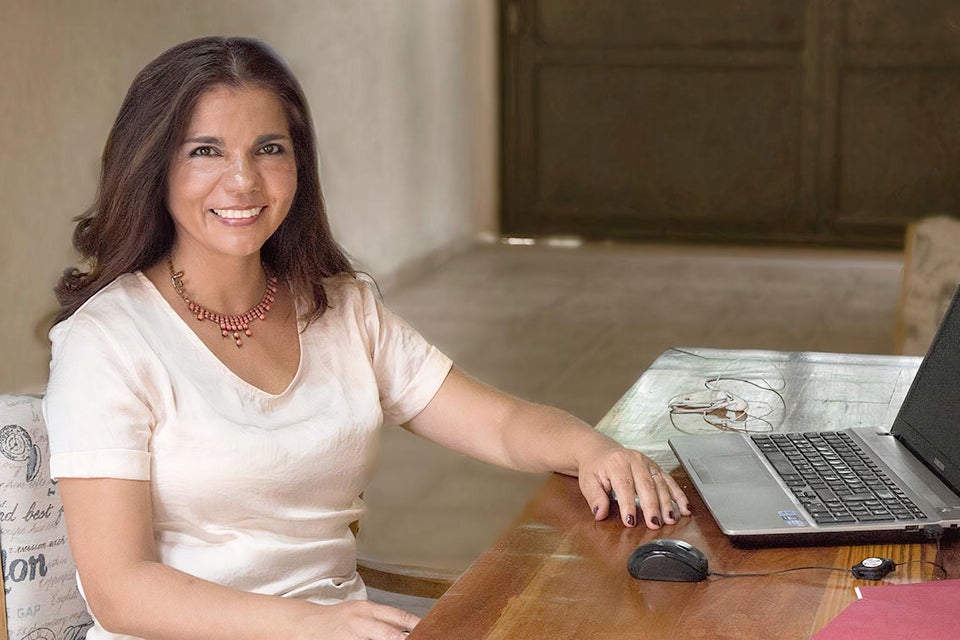 "My profession is very much inspired by activities led by women, as businesswomen, entrepreneurs, executives or decision-makers.

For over 20 years I worked in companies dedicated to international logistics. Looking for tools that could help strengthen the work teams I was leading, I found coaching, which is something I have been doing for over 12 years now.

It made sense to me in terms of the social responsibility that we women have in the different roles we play. I started developing workshops for women executives; I worked with parents, families, and organizations. I realized that as I worked with women, my passion for helping them become more independent grew, because I saw myself reflected in them.

With the training for women entrepreneurs - promoted by the "Win-Win Programme: Gender Equality Means Good Business", funded by the European Union (EU) Partnership Instrument and implemented by UN Women in partnership with the International Labor Organization (ILO) - I enhanced that vision when I realized the positive impact women have on the economy in the region.

I work with a group of women in conditions of vulnerability, who often want to become independent or are motivators for other women in their environment, but do not know how to do it or do not know how to sustain it over time.

Identifying that alliances and networking are a vehicle to achieve development was very revealing. I promoted a program called "Mujeres en Obras", in which I bring together women who do not have resources with women who have solid networks or resources, in order to empower us and help us all win.

The Win-Win programme was by our side when with a group of women leaders from Mendoza who also participated in the training of entrepreneurs, co-founded in our province the Equity Network for Women's Economic Autonomy, a public-private articulation table to promote actions that enhance women's economic empowerment and leadership as a basis for sustainable, inclusive and equitable growth.

During the pandemic, we held workshops, opened dialogues and sought consensus among participants with different points of view. Such was the positive impact and the need for these spaces that we are now in our second year, and more and more civil and governmental organizations want to work with us.

We are the prototype model for other provinces in the country. There are currently seven provincial roundtables in Argentina: Santa Fe, San Juan, Mendoza, La Rioja, Chubut, Río Negro and La Pampa, which are working to raise awareness in society so people understand what we're talking about when in terms of gender equality or gender equity.

My dream is that there will be more and more leaders in organizations committed to delivering a differentiated impact to their collaborators, their community, their clients, their suppliers, and if they are women, that they do not feel they need to stop being women.

Women give second chances, we give recommendations and we love to connect. We create, convert and transform companies so they incorporate a gender lens in order to close gaps. We advocate for equal opportunity to negotiate, buy, supply and be economically independent, which is the first step to feeling secure in decision-making processes."