Verónica González Bonet: "We are not all present if people with disabilities are excluded".
Verónica González Bonet has a degree in computer science and journalism, a diploma in gender journalism and in criminalistics and criminology, and a specialization in Public Policies for Equality in Latin America. She was a columnist for ten years and produced special reports on gender, disability and human rights for the Argentinean Public Television News. She was a speaker at the Social Forum on Disability and Human Rights in Geneva (2016). She is a national and international lecturer and facilitator on issues of disability, human rights, accessibility, sexual and reproductive rights and gender, among others. She is currently a member of the Network for the Rights of Persons with Disabilities. She is the author of "Good Practices in Communication and Disability", the Media and Disability guide and the documentary "La Ire". She is currently a member of the communication and disability staff of the National Directorate of Sexual and Reproductive Rights of the National Ministry of Health.
Date: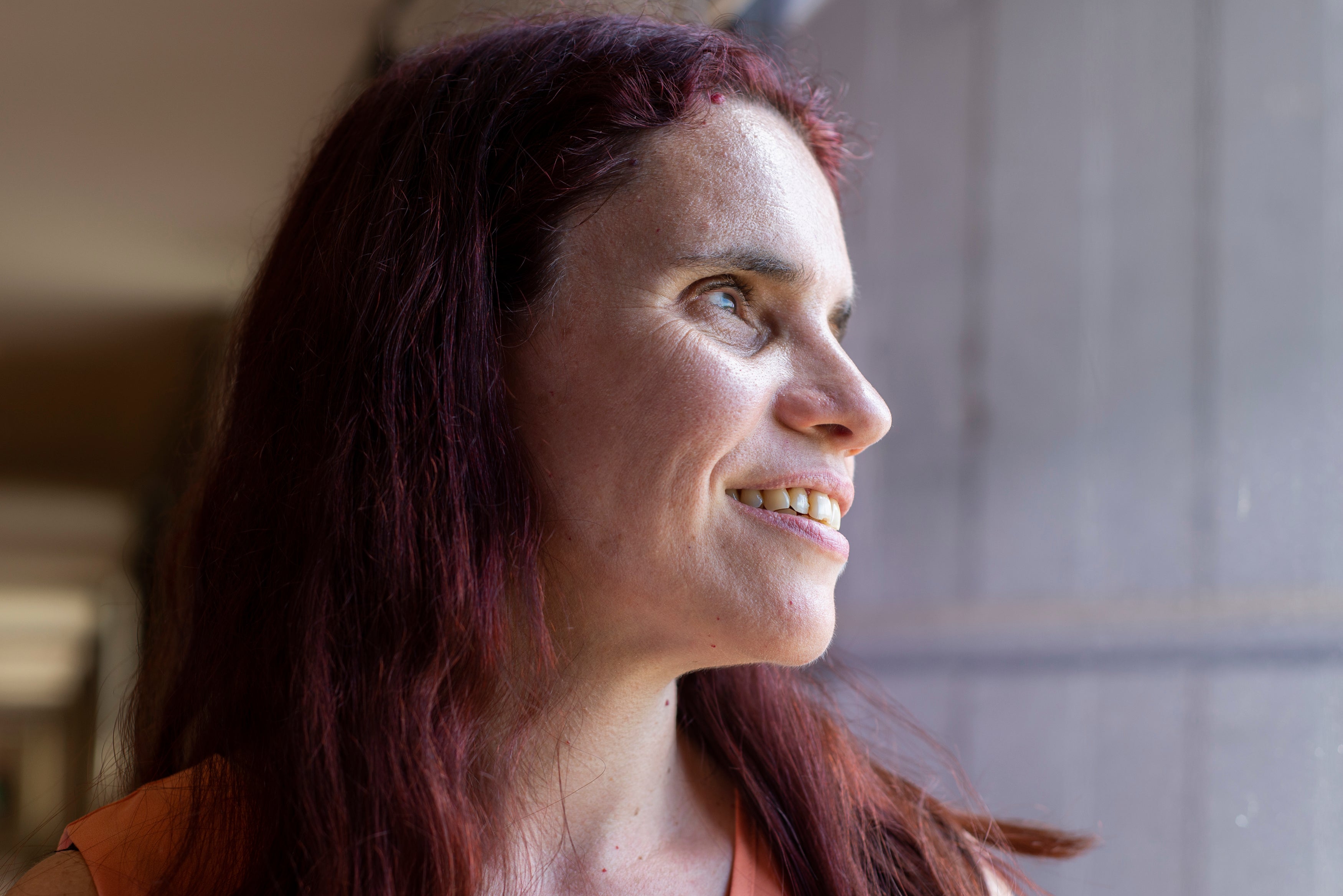 How does violence affect women and girls with disabilities? 
Violence is highly invisible in terms of women with disabilities: sexual violence, physical violence, and violence of all kinds. What often happens with women with disabilities is that we grow up with the idea that we cannot do anything. It is challenging to counteract this situation of low self-esteem and identify when we are being abused. 
When we identify violence, there are multiple barriers to denouncing and achieving reparation for the violence we have suffered.  
Often violence comes from the people who assist or care for them, and then, there is also an inequality of power, where there is a fear of losing the support or care from that person. 
And we are not believed either. There is usually some suspicion that 'No! Who is going to do that to her?' And these situations do occur, and in addition to that, there are also communication challenges to make our voices heard and let people know what is happening to us. The 16 Days of Activism is an opportunity to think about these barriers, develop strategies, and break down these kinds of challenges, which compound an already terrible situation of suffering violence with a being in a vulnerable position. 
How can we get more people involved in activism? 
The first thing is thinking that the only way to change things is to be on the inside. We cannot take two stances or complain about everything going wrong, which is a lot. We also have to take on a more active role to make our voices heard.  
I also understand the multiple challenges women with disabilities face trying to go to marches, for example, to demonstrate. It is not easy to be there, but it is also a matter of thinking about what each one of us can do from our position and doing it. Some people find it easier to do one thing over another or who face fewer barriers. 
It is also a matter of complementing each other, working hard to achieve a society that includes all of us, and ensuring that inclusion is not just a nice word. 
What action or actions can be taken to eliminate violence against women and girls? 
That's a tough one! Because the first thing is the 'I believe you' that we talk so much about in feminism. The first thing is to believe. When a woman or girl tells you she suffered violence, do not doubt or expect her to give details of what happened to her. We must work hard to eradicate violence wherever we can because everyone has different roles. 
Each person can contribute to a society free of violence from their own place. So it is also challenging to think of something standardized that will work for everyone. In general, we have to make visible, contain, support, and condemn by pointing out responsibilities from society. 
How has your work been affected by the global pushback on women's rights that is currently taking place?  
At REDI, we focus on ensuring that the disability perspective is included in the legal aspects of abortion. We see the regression in women's rights and the advance of anti-rights movements often justified by disability. Many times the argument of disability is wrongly used, and we have suffered it in the organization, even having to respond to one campaign or another geared towards that. It is a problem for us that this happens and we will resist so we don't go backward in exercising our rights so that more women can exercise their right to autonomy over their bodies. 
What would a world free of gender violence be like for you?  
For me, a world free of gender-based violence would be a space where we can all look at each other as equals, without thinking that anyone's life is more valuable than others, and build respectful relationships and consider human diversity. 
The Convention on the Rights of Persons with Disabilities talks about respect for human diversity. I like to acknowledge this because, often, diversity is associated with sexuality. 
I am a feminist and an advocate, and it bothers me when people with disabilities are left out, which happens frequently. For me, a world free of gender-based violence would be a better world with less pain, where we can have a chance to develop and have a better life. 
Sometimes people with disabilities are seen as inferior, and I think it is important to understand that as people with disabilities, we want the chance to define our life project, achieve goals, be happy, and not have to prove constantly we can do it. 
We have so much to contribute and it's great when our ideas are recognized, valued, and implemented. Why? Because it is good for all of us to benefit from the contributions of society as a whole, not just from people with disabilities, but from any member of society because we are not all present if people with disabilities are excluded. 
Note: These publications seek to stimulate a proactive debate on the main issues of interest for the advancement of gender equality and women's empowerment in Latin America and the Caribbean. The concepts expressed by the people interviewed for the production of our editorial content do not necessarily reflect the official position of UN Women and agencies of the United Nations System.