Bridging the Gaps: Social protection for women in Mexico
Date: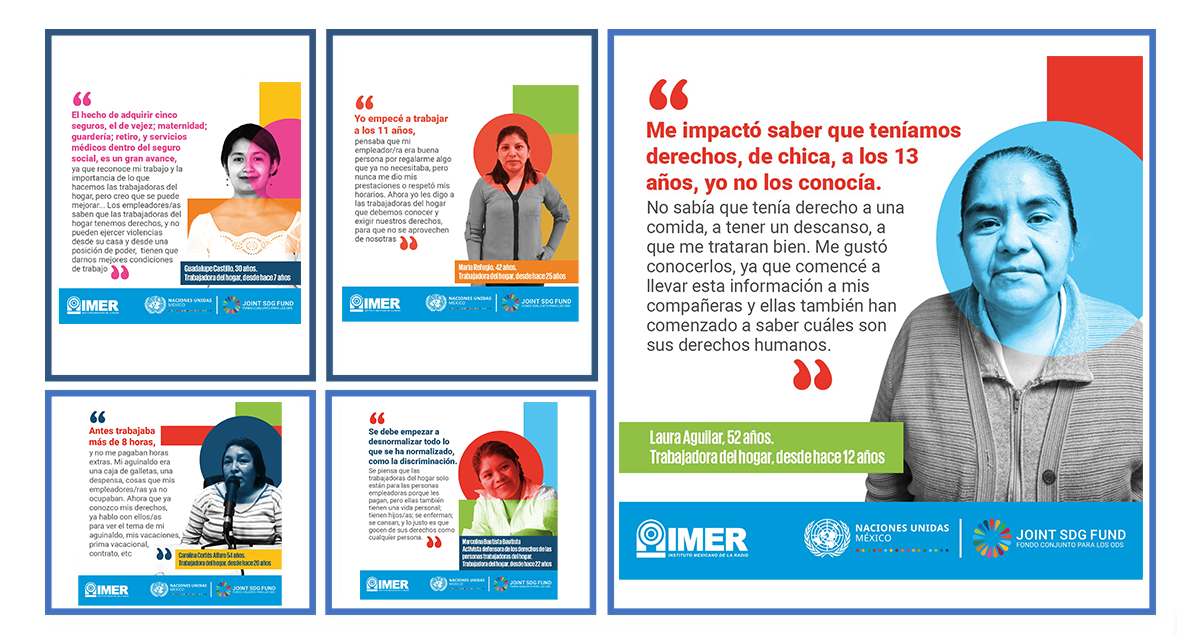 Despite its contribution to the economy and society, paid domestic work, performed mostly by women, is undervalued. In Mexico, there are more than 2.2 million domestic workers; 90% are women and, of these, 95% work in informal conditions (INEGI 2021); a figure that exceeds the average in Latin America, where 77.5% of domestic workers work in these conditions, according to the International Labor Organization (ILO).   
In the specific case of Mexico, the government has promoted specific actions to improve access to social protection and decent work for the most vulnerable women, such as paid domestic workers, through the recognition of their labor rights. In 2018, the Supreme Court of Justice of the Nation declared discriminatory and in violation of the right to social security the exclusion of domestic workers from the mandatory social security regime.   
In July 2019, the Federal Labor Law and the Social Security Law made reforms to recognize and guarantee the rights of domestic workers, including written contract, working time, weekly rest, paid vacation, minimum wage, year-end bonus and social security coverage and, subsequently, the ratification by the Senate of the Republic, of ILO Convention 189, on domestic workers, in December 2019.  
In this context, the programme Bridging the Gaps: Social Protection for Women in Mexico (Cerrando Brechas: Protección social para las mujeres en México) was created. This project is financed by the Joint Fund for the SDGs and implemented by the International Labor Organization (ILO), the Food and Agriculture Organization of the United Nations (FAO) and the United Nations Entity for Gender Equality and the Empowerment of Women (UN Women), in coordination with Mexican government institutions, which aims to increase access to social protection for women in Mexico.  
This programme aims to increase access to social protection for women in Mexico. Bridging the Gaps accompanies and advises government, private sector, and civil society institutions, as well as domestic workers themselves, to guarantee the protection of the rights established in Convention 189, which has already been ratified by Mexico. This convention establishes that the millions of domestic workers around the world who care for families and households should have the same rights as other workers.  
To commemorate International Domestic Workers' Day, UN Women conducted a series of interviews with workers and activists in Mexico.